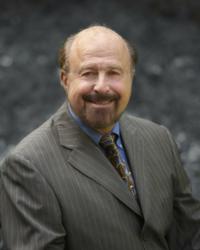 Palo Alto, CA (PRWEB) May 29, 2013
Sofia University (formerly Institute of Transpersonal Psychology) professor and psychedelics expert, James Fadiman, Ph.D., was recently interviewed on the NPR/KQED radio segment, "To The Best Of Our Knowledge (TTBOOK)." Steve Paulson, Executive Producer and one of the founders of TTBOOK, served as interviewer.
The full-length, 45-minute interview focused on Fadiman's lifetime of pioneering research and creative thinking, as well as discussion surrounding the crossroads where psychedelics and science meet. The full interview can be accessed on the TTBOOK website: http://ttbook.org/book/psychedelic-explorer-james-fadiman.
Fadiman, who was instrumental in founding Sofia University in 1975, co-teaches its courses on psychedelic research and clinical issues. The class covers clinical research on psychedelic drugs as adjuncts to psychotherapy for the treatment of addiction, Post-Traumatic Stress Disorder (PTSD), and existential distress at the end of life, as well as how to address psychedelic experiences that clients bring into psychotherapy.
Often referenced as the authority on psychedelic studies, Fadiman has been featured in The Wall Street Journal and has presented at numerous psychedelic science conferences, including the MAPS Psychedelic Science Conference 2013.
About Sofia University
Founded in 1975, Sofia University is a private, non-profit and non-sectarian university accredited by the Western Association of Schools and Colleges. For over 35 years, within the context of scholarship and research, the school has offered transformative education for the whole person, probing the mind, body, spirit connection. As Sofia University, the school is broadening its mission, reaching into multiple disciplines and adding undergraduate study. For more information, visit http://www.sofia.edu.