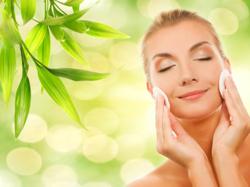 The good news is that consumers can protect themselves by learning to read cosmetic labels and choosing which types of products are right for them," said Dr. F. Victor Rueckl, dermatologist located in Las Vegas, Nevada today.
Las Vegas, Nevada (PRWEB) June 19, 2013
Dr. F. Victor Rueckl held a news conference today in Las Vegas at Lakes Dermatology. His concern is that many manufacturers are appearing to be healthy or green and he expressed deep concern that consumers are being conned.
"With all of the false information on cosmetics labels it can be very difficult to determine which products are safe, which brands are handing the consumer a line and which ones will deliver results. The latest buzz in cosmetic advertising and marketing is to appear "all natural" or healthy without actually being any of those things. The packaging is green, the slogans are too and it's nearly impossible to knows what's healthy or not," stated Rueckl before his audience.
"The FDA (Federal Drug Administration) oversees cosmetics safety. In reality, cosmetics in our country are extremely under-regulated. For example, out of the over 10,000 cosmetic ingredients available for use, only about 10% have been actually tested for safety. The average person uses around 13 different cosmetic/personal care products daily. That number represents that only 2 of the products one uses regularly has actually passed safety testing. Loose or nonexistent rules on ingredient usage and labeling rules make safety in cosmetics a bit of a toss up," he went on to say.
"It's actually quite simple:Truly Natural Cosmetics Will Show ALL the Ingredients," Rueckl continued.
"The good news is that consumers can protect themselves by learning to read cosmetic labels and choosing which types of products are right for them," said Dr. Rueckl. "Ingredient listings can be confusing, and even misleading, but that is a red flag in itself. If a brand does not disclose a full ingredient listing for each of their products, the concerned consumer should be skeptical of the product's safety. A manufacturer creating safe, nontoxic products should be proud to display exactly what is in each product, in easy to read type", Rueckl stated.
"'Fragrance' or 'parfum' is actually an umbrella term for the dozens of ingredients that beauty manufacturers use to make a product's scent. Don't be fooled if the product is labeled "unscented"; "manufacturers use fragrance to mask any undesirable natural scents", says Anne Steinemann, Ph.D., an environmental scientist and professor of public affairs at the University of Washington, who studies fragrance in consumer goods.
"Since these formulations are considered "trade secrets" under FDA cosmetic-labeling regulations, companies aren't required to list them all on the label. Dr. Steinemann's research suggests that as many as 30 percent of consumers are allergic or sensitive to fragrance ingredients; to avoid them, look for products labeled "100 percent fragrance-free" and double-check that you don't see the words fragrance or parfum anywhere on the list of ingredients," continued Dr. Steinemann.
Dr. Rueckl then said, "Most companies who use natural scent ingredients will say so on the product label or on their website. If that info is not readily available, give it the "sniff" test. Smell too strong to be natural? It's probably synthetic."
According to Dr. Rueckl there are many ingredients to avoid.
"It would be nice if consumers had an easy to read and universally agreed upon list of cosmetic ingredients to avoid. The problem is that these ingredients go by several names and many manufacturers are efficient at hiding them in their ingredient listings, making them hard to read or just plain confusing," Rueckl continued.
"The United States has banned only 11 ingredients for use in cosmetics since the FDA began regulating personal-care products in 1938. The European Union, by contrast, has banned or restricted the use of some 1,100 ingredients known or suspected to cause cancer, genetic mutation, reproductive harm or birth defects. Many global beauty manufacturers formulate products without those ingredients for the European market, but sell products containing those same ingredients in the U.S. For more information about which ingredients may pose the most risks, visit the "Chemicals of Concern" page at the Campaign for Safe Cosmetics' Web site," Rueckl further continued.
Dr. Rueckl then explained, "The first ingredients listed on a product label are what the cosmetic contains the most quantity of or the base of the product. Check to see if the product is petroleum or mineral based, or if it is made of synthetic cleansers (usually sodium lauryl sulphate or something with "eth" in the name). Toward the end of the list will be any synthetic preservatives."
"I have seen many products who actually have a pretty clean ingredient list only to find preservatives as the last few listings. Preservatives are very important to certain products. Without them water-based products could grow bacteria, which is definitely not healthy. But there are safe preservatives out there," said Dr. Rueckl.
"Natural beauty products don't necessarily perform better than standard cosmetic products, but they do tend to use sustainable ingredients and are therefore more beneficial to the environment than synthetic products," Rueckl said.
"Remember, though, that there's no hard-and-fast rule about what a "natural" brand has to do, so a concerned consumer will have to do some homework. Some good signs: that a company uses recyclable or biodegradable packaging made from re-purposed or recycled materials; that its manufacturing facilities are wind- or solar powered; or that its ingredients are mostly biodegradable and won't pollute waterways when you wash them off in the shower," Dr. Rueckl explained.
"If one cares about the environment and wants to reduce their own carbon footprint, these are all good reasons to choose natural, eco-friendly brands over their conventional counterparts. Natural brands that are committed to producing safer cosmetics have worked hard to find better alternatives to the many potentially toxic synthetic ingredients (such as formaldehyde, phthalates and parabens) found in many standard beauty-product formulations. But make sure that the natural brand of choice has figured out a way to protect the purity of its ingredients and give them a longer shelf life without synthetic preservatives, or those chosen favorite products could be breeding grounds for bacteria," Rueckl further explained.
"When formulators have to remove standard preservatives and use only naturally based ingredients to create all natural products, they increase the chance that the cosmetic will be contaminated and could cause disease," Rueckl warns. "Remember that disease-causing microbes are natural too." Some natural brands solve this problem by using inert minerals (which don't offer a hospitable environment for bacteria); others' products may simply have a shorter shelf life or even require refrigeration — akin to the way that you can't keep whole, fresh foods around as long as preservative-laden packaged goods."
Essential oils are a whole other subject and here's a link to a website that regularly updates dangerous oils to avoid or use with caution:
http://eethomp.com/AT/dangerous_oils.html
For more information about natural cosmetics, contact Lakes Dermatology at 702-869-6667. Be sure to download the list of dangerous ingredients to avoid.