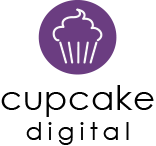 NFPA is excited to release these new tools that teach children crucial fire safety information in a lively, interactive manner. - Judy Cornoletti, NFPA's Division Manager-Public Education
New York, NY (PRWEB) June 05, 2013
In time for Fire Prevention Week in October, the National Fire Protection Association (http://www.nfpa.org) will release a free deluxe interactive storybook app for ages 3-7, e-book for ages 7-10, and website for parents and teachers, all designed to teach kids about the importance of fire safety in a fun, engaging way.
"NFPA is committed to helping children learn crucial fire safety information, and we're excited to release these new tools that will do that in a lively, interactive manner," said Judy Comoletti, NFPA's Division Manager – Public Education. "Kids will love these new games and stories, and parents and teachers will love that children are learning lifesaving messages through these fun formats."
STORYBOOK APP: SPARKY'S BIRTHDAY SURPRISE
In this highly engaging, interactive storybook app for children ages 3-7, Sparky the Fire Dog® and friends learn key fire safety skills while preparing for a surprise birthday party. The digital story experience includes bright graphics, tap-and-play surprises, interactive games that reinforce reading and counting skills, and an original sing-along animated song. Throughout the app, children learn important fire safety lessons, such as what to do if they hear a smoke alarm sound and how to recognize things that are hot and could burn them.
The app, created by Cupcake Digital in collaboration with MDR@School, a division of MDR, a Dun & Bradstreet Company, will be available on iTunes, Amazon, Google Play and NOOK Apps Stores, as well as on sparkyschoolhouse.org and sparky.org, on August 26, 2013. A beta version will be available on June 28. Screen grabs, video clips, and promotion codes will also be available upon request.
E-BOOK: FIREFIGHTING HEROES AND SCIENCE FACTS
This five-story e-book, written for ages 7-10, includes two original stories by New York Times best-selling children's authors: Julie Cantrell, author of Jack the Superhero Alien Firefighter, the story of a regular kid who heroically saves his family from a devastating house fire, and Susy Flory, author of The Black Pearl and Captain Ron, which introduces kids to Pearl, a real-life search-and-rescue dog who works in Los Angeles to keep people safe. The e-book addresses Common Core State Standards for 3rd, 4th, and 5th graders in English Language Arts, Social Studies, and Science and also includes fully aligned curriculum materials for teachers.
The e-book will be available on all major platforms, including iTunes, Amazon, Google Play, and Barnes & Noble, as well as on sparkyschoolhouse.org and sparky.org. Galleys will be available for review on August 5, 2013, with a full release on August 26.
NEW WEBSITE FOR PARENTS AND TEACHERS:
A new interactive site will feature games and printable activities that build on the fun themes contained in the storybook app and e-book, including coloring pages, tongue twisters, and word scrambles. Teachers will also find three interactive whiteboard lessons on fire safety, addressing phonics, math, and reading comprehension. The website will also include a teacher/parent guide with discussion questions and extensions, all aligned to Common Core standards.
The site will go live on August 26, 2013. Parents, teachers, and children can also visit sparky.org for games, coloring pages, downloadable activities, and more.
FIRE PREVENTION WEEK IS OCTOBER 6-12, 2013
The app, e-book, and website feature Sparky the Fire Dog®, NFPA's mascot, and are being released in connection with Fire Prevention Week, October 6-12. NFPA is the official sponsor of Fire Prevention Week, the longest-running public health and safety observance on record, celebrated each October. More information is available at http://www.firepreventionweek.org.
About the National Fire Protection Association (NFPA)
NFPA is a worldwide leader in fire, electrical, building, and life safety. The mission of the international nonprofit organization, founded in 1896, is to reduce the burden of fire and other hazards on the quality of life by providing and advocating consensus codes and standards, research, training, and education. All NFPA codes and standards can be viewed at no cost at http://www.nfpa.org/freeaccess.
About Sparky the Fire Dog®
Sparky the Fire Dog was created for the NFPA in 1951 and has been the organization's official mascot and spokesdog ever since. He is a widely recognized fire safety icon who is beloved by children and adults alike. In addition to connecting with the public through educational programs, he has a very active website, sparky.org, which allows kids to explore and learn about fire safety in a safe, interactive environment. Sparky the Fire Dog® is a registered trademark of NFPA.
About MDR@School
MDR@School is a full-service agency with competencies spanning strategy, development, execution, and creative services. MDR@School helps a wide range of organizations—from nonprofits sharing their mission to foundations with a focus on children to corporations involved in branding programs. A division of education expert MDR, a Dun & Bradstreet Company, MDR@School builds original, measurable, and meaningful digital and print campaigns delivered to teachers, students, and families.
About Cupcake Digital
Cupcake Digital, Inc., headquartered in New York City, was established in June 2012 with the intent of transforming children's entertainment properties into deluxe story experiences infused with educational elements. The company's first venture into digital applications was based on the Emmy® Award-winning television series "Wow! Wow! Wubbzy!®" The Wubbzy apps, released in 2012, have each been recognized with Parents' Choice Classic, Fun Stuff Awards and have been consistently ranked among the top children's book apps on Amazon and iTunes. Cupcake Digital has since gone on to partner with additional major children's entertainment properties.