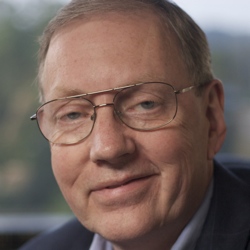 Birmingham, Alabama (PRWEB) June 19, 2013
Consumer injury attorney Michael J. Evans announced today that he and two other law firms have launched a new website for people who believe they have claims for injuries caused by dialysis. The website is http://www.DialysisLawsuitAttorneys.com.
"My litigation partners and I decided it was time to begin offering legal services to people who may have been injured by the recalled dialysis drugs GranuFlo and NaturaLyte, or who may have suffered injuries due to some other form of negligent conduct by the company performing dialysis," said Evans.
"Fresenius, the maker of GranuFlo and NaturaLyte, not only makes dialysis drugs, but it also provides dialysis services through dialysis centers located throughout the United States." said Evans.
"The GranuFlo and NaturalLyte recall in 2012 was followed up by the filing of so many lawsuits that they were given multidistrict litigation status and transferred to the federal court in the District of Massachusetts on March 29, 2013," Evans said.
Evans noted that "a June 17, 2013 AL.com report says that Bessemer Kidney Center, operated by Fresenius in Bessemer, Alabama, was closed in May 2013 after 2 deaths and 5 hospitalizations occurred within a few days. Although an investigation by the Alabama Department of Public Health did not find "a common thread" tying the deaths and hospitalizations together, the investigation did find "deficiencies" that must be addressed with a plan of action before the center can re-open, according to the report on AL.com. The report says that "deficiencies" were found at the dialysis center last year, as well."
The new website, http://www.DialysisLawsuitAttorneys.com, will focus on more than just GranuFlo and NaturaLyte lawsuits," said Evans. "We plan to look at other potential cases for people who have been harmed by dialysis mistakes, defective dialysis equipment, or dialysis drugs such as GranuFlo or NaturaLyte."
Evans noted that Fresenius received a Warning Letter from the FDA on March 5, 2013 for manufacturing "adulterated" dialyzers. (A copy of the Warning Letter is attached to this release.)
"After researching the dialysis industry, my litigation partners and I came to believe that there may be a number of people with injuries arising out of defective dialysis drugs or medical devices, or other medical mistakes in the dialysis procedure," Evans said. Evans said he has launched the http://www.dialysislawsuitattorneys.com website in partnership with the prominent litigation law firms of Yearout & Traylor, P.C. and Gathings Law.
Sources:
Attached MDL order
Attached FDA Warning letter
Attached June 17, 2013 AL.com report (available online at http://blog.al.com/spotnews/2013/06/investigation_into_dialysis_de.html)
About Michael J. Evans
Michael J. Evans is an attorney and is the owner of the Law Offices of Michael J. Evans, located in Birmingham, AL 35255. Attorney Michael J. Evans has a background in mass tort and complex litigation, both locally in Alabama and nationally using the Internet. Attorney Evans has extensive experience using the Internet and social media to connect injured clients with law firms nationwide.
Contact:
Attorney Michael J. Evans
Law Offices of Michael J. Evans, LLC
P.O. Box 55055
Birmingham, AL 35255
205-999-3726
mjevans(at)mjevans(dot)com
About Yearout & Traylor, P.C.
Founded in 1984, Yearout & Traylor, P.C. has two decades of experience trying cases on behalf of individuals and businesses that have been hurt or taken advantage of as the result of the wrongful conduct of others. The firm's lawyers have a wide variety of experience in personal injury and other forms of civil litigation. For more information about the firm's services visit their website at http://www.yearout.net.
Contact:
J. Gusty Yearout
Yearout & Traylor, P.C.
3300 Cahaba Road, Suite 300
Birmingham, AL 35223
205-414-8160
(855) 348-7529
gyearout(at)yearout(dot)net
About Gathings Law
Gathings Law was founded more than twenty years ago on the basic concept that every person, regardless of social or economic status, is entitled to receive the best representation in court, and a level playing field, when they enter the litigation arena. For more information about the firm's services visit their website at http://www.GathingsLaw.com.
Contact:
Lloyd W. Gathings
Honora Gathings
Gathings Law
2204 Lakeshore Drive
Suite 406
Birmingham, AL 35209
205-322-1201
(877) 803-3006
lgathings(at)gathingslaw(dot)com
hgathings(at)gathingslaw(dot)com
Advertising disclaimer: No representation is made that the quality of legal services to be performed is greater than the quality of legal services performed by other lawyers. The hiring of a law firm is a serious decision that should not be based on advertising alone.