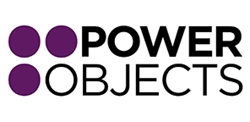 We are committed to offering the best CRM educational content out there. Filling these open roles and appointing Gretchen to the leadership team brings us one step closer to that goal.
Minneapolis, MN (PRWEB) June 06, 2013
PowerObjects, a leading provider of Microsoft Dynamics CRM solutions, has announced several new developments in its ongoing commitment to being a leader in Dynamics CRM education. In a move that demonstrates PowerObjects' commitment, the company has appointed Director of Education Gretchen Opferkew to the leadership team. Additionally, PowerObjects has filled two open positions to help fill needs in its growing education department: an internal Dynamics CRM trainer to lead the efforts of PowerObjects' internal "PowerU" educational program, and an external trainer to provide tailored CRM education to PowerObjects' customers.
"Education is one of our four pillars surrounding Microsoft Dynamics CRM," says Jim Sheehan, COO at PowerObjects. "We are committed to offering the best CRM educational content out there. Filling these open roles and appointing Gretchen to the leadership team brings us one step closer to that goal."
To fill the need for internal training and curriculum development for PowerU, PowerObjects has appointed experienced CRM veteran Tad Thompson to the role of Technical Advancement Developer. Thompson will be overseeing the development of PowerU classes, which are taught by experienced CRM professionals at PowerObjects.
"Tad is a perfect fit for leading our internal CRM education initiatives," says Opferkew. "He's got years of experience as a CRM consultant, and is a talented trainer as well."
"PowerObjects consultants and support staff have a huge range of experience," continues Opferkew. "Our goal is to continue to provide standardized training in wide range of topics so that employees have the same base level of knowledge, allowing us to provide more consistent service to our customers. It will also provide opportunities for consultants to share and discuss their own experiences, enriching the knowledge of the entire team. Tad's role will be to help facilitate this sharing of knowledge."
Filling the role of external trainer is new hire Elizabeth Chowen Robinson, whose experience both in Microsoft Dynamics CRM and in training make her an excellent candidate for helping PowerObjects customers get the most out of their CRM systems. Robinson will be joining the team of Microsoft Certified Trainers (MCTs) in the PowerObjects education department.
"Liz has the right combination of skills to provide thorough, professional, tailored training to our CRM client base," says Opferkew. "She knows how to listen to customer needs and provide customized training to help increase user adoption and use Dynamics CRM more effectively."
"Adoption of Microsoft Dynamics CRM is skyrocketing," says Opferkew. "Our goal is to answer the growing demand for outstanding CRM educational content. Adding more human resources in this area will help us not only create better consultants, but also help empower our customers to get the most out of their Dynamics CRM systems."
About PowerObjects
Established in 1993, PowerObjects is one of a handful of organizations recognized as a leader in delivering Microsoft Dynamics CRM/xRM solutions to customers. As a Microsoft Partner Gold Certified in the CRM competency and Microsoft Dynamics 2012 Partner of the Year, PowerObjects has an impressive and rapidly growing list of customers benefiting from Microsoft CRM/xRM. PowerObjects fully embraces the power of customer choice and offers hosted, on-premise and online CRM deployment options. Headquartered in Minneapolis, Minnesota, with offices in Chicago, Columbus, Dallas, Omaha and Philadelphia, PowerObjects provides CRM solutions to businesses and non-profit organizations in multiple industries including healthcare, life sciences, insurance, financial services, publishing, distribution, manufacturing and professional services.