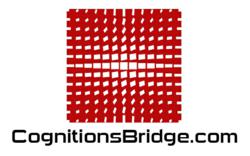 Cognitions Bridge games are real life strategy and intelligence games; and are fun while developing cognitive and social skills. The computer acts as mentor and a playmate that can play for hours, follow intuitively, and doesn't judge.
Middletown, NJ (PRWEB) June 10, 2013
New Jersey based RKNet Studios develops and distributes digital content, mobile apps, and cool games for global audiences.
Anant Goel, CEO at RKNet stated: "The key to understanding autism is to recognize how the person with autism perceives the world. You could think of this person with autism as having an imbalanced set of senses and a hypersensitive sensory integration. Some senses may be turned up too high and some turned down too low. As a result, the data that comes in tends to be distorted, and it's very hard to perceive a person's environment accurately."
"People who don't have autism are naturally good at filtering out what doesn't matter. Their senses work in unison to focus on what's relevant. "When an average person walks into a roomful of people, he notices who they are and what they are doing, and figures out how he fits in."
"But when a person with autism walks into the room, he notices things that aren't as relevant – the sound coming from outside the window, the color of the drapes, the dim lighting in the room. He's missing out on the relevant details that would help him understand the situation. So for him, the world is a lot more complicated and confusing place."
"Most people learn naturally to correctly interpret the sensory information that we receive from the world around us, but some people don't. If the brain is interpreting the information from the senses too strongly, you can get what's called "hypersensitivity" where world can seem frighteningly loud and scary - where even a gentle touch of hand can cause aggravated distress. It seems children with autism create output [in their body actions] to block and counter the effect of sensory input overload."
"On the other hand, if the brain interprets the information from the senses too weakly, a person can feel numb, or dull — and consequently seek out more and more exciting or even painful stimulus to counteract these feelings."
"Developing awareness and sensory integration are key features for cognitive skills development in Cognitions Bridge games; which are designed to act as therapy to many disorders including Autism."
"In a game played against the computer, the sensory integration in Cognitions Bridge games tries to "balance" the input of the senses. The computer acts as mentor and a friendly playmate that can play for hours, communicates non-verbally and doesn't judge. If a child needs more input to feel satisfied and connected to the world around them, the game introduces healthy challenges, increasing complexity, and a competitively winning opportunity that will provide the right amount of stimulus."
"If the child needs less input to feel at peace with the world around them, the game can be played at their own pace in the gentler forms of play, to encourage these children not to retreat entirely."
"Cognitions Bridge games are real life strategy and intelligence games; and are fun while developing cognitive and social skills playing against the computer. Once the child is comfortable playing and accepts the computer as a playmate, a parent can take over the fun opportunity to further teach and nurture the youth's cognitive and social skills."
"Game highlights the cognitive skills engaged, keeps scores to monitor player's progress, and at the end it grades cognitive skills level. Everyone has cognitive abilities, but not everyone's abilities are the same. There are some natural differences that separate the potential of an astronaut from a taxi driver."
"Children need to develop cognitive skills for success in life, adults need to maintain their skills just to survive, and seniors need to hang-on to their skills to prevent the on-set of dementia and Alzheimer's. People can, at any age, improve their cognitive capacity, speed and accuracy. When they do, everything that relies on those skills gets easier, faster and more efficient."
"Cognitions Bridge games can be downloaded from Google PLAY Store or the Apple APP Store."
Launch Press:http://www.youtube.com/watch?v=U1nLhrvZxbg
Download Free Game from Play Store: https://play.google.com/store/apps/details?id=com.rknetstudio.ninja
Download from App Store: https://itunes.apple.com/us/app/21-bridge/id623725250?ls=1&mt=8
About RKNet Studios:
RKNet Studios develop and distribute digital media content, mobile apps, and mobile games for the global audiences. Created by NJBIN award winning team; Cognitions Bridge mobile apps and games are for education, entertainment, brain fitness, and cognitive skills development. The designers/developers bring over 40 years of experience in technology, Applied Cognitive Psychology, communications, and applied operator training systems for fast moving Nuclear Power Control Room environments.
# # # # #