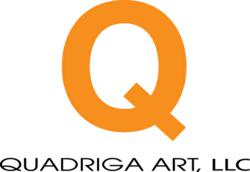 New York, NY (PRWEB) June 18, 2013
Quadriga Art CEO Mark Schulhof not only leads by example in the office and the boardroom, but on the streets as well, where he rolls up his sleeves and gets dirty to help charitable causes and teach his employees that the company mission doesn't end at the corporate front door.
Schulhof participated in Covenant House Sleep Out with other business leaders, who collectively spent a night on streets throughout America in solidarity with homeless kids. The executives raised a significant amount of support for Covenant House, a charitable organization that provides life-saving programs for homeless youth in the United States, Canada and Mexico.
"Nothing can take the place of first-hand experience for teaching us about the organizations we work with and the people our clients work so hard to take care of," said Mark Schulhof. "Walking alongside charities like Covenant House allows us to better see with our clients' eyes, and teaches us how we can better help them meet their needs through smarter marketing."
A father himself, Schulhof was compelled to participate in Sleep Out by the staggering statistics about youth on the nation's streets. Every year, more than 2 million American kids will face a period of homelessness. Among them, 57% spend at least one day every month without food, as many as 20,000 are forced into prostitution by human trafficking networks, and almost 40 percent of them are under age 18.
Many of these youth come from homes where there is violence, drug abuse and physical or sexual abuse. Covenant House helps more than 56,000 kids annually through its residential program and street outreach teams, providing food, housing, healthcare, mental health services and legal support to kids and teens.
"I only spent one night on the street and that was enough," said Schulhof. "I cannot begin to image what that life is like for someone 13 or 16 or even 18. It's lonely, scary and dangerous. As a father, it's inconceivable that my children would ever face such trauma, yet thousands of my children's peers live that way every day. For me, helping was not an option."
About Quadriga Art: Quadriga Art is a global company providing nonprofit organizations, fundraising agencies and commercial brands with innovative direct marketing campaign solutions that produce extraordinary results. For more than seventy years, Quadriga Art has helped clients raise money and create connections. The breadth of Quadriga Art's services and work spans 25 countries, and more than a billion of its direct marketing packages reach targeted prospects, donors and consumer markets annually. The company has more than 3,500 employees in offices New York, New Jersey, Maryland and Amsterdam. Honour China, Quadriga's world-class manufacturing facility, is ISO 9001 Certified. More information about the company is available at http://www.quadrigaart.com or by emailing info(at)quadrigaart(dot)com.