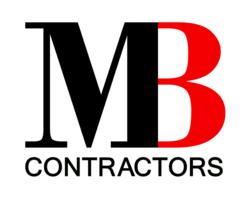 Single largest contract in MB's 101-year history
Roanoke/Richmond, VA (PRWEB) June 12, 2013
Henrico County recently awarded MB Contractors (formerly known as Martin Brothers) a project valued at over $32M. The changes to Henrico County High School will include the renovation of 96,313 square feet of 14 buildings and 55,000 square feet of new additions for the high school and vocational/technical trade school.
MB Contractors will complete upgrades that include a black box theatre, a new culinary arts studio, a dance theatre, terrazzo flooring and new aluminum walkway covers as well as new boys and girls locker rooms and an entire new addition for the administration wing.
The Vocational/Technical trade school will also be upgraded to support the school's curriculum that, according to the Henrico County Public Schools, includes college preparatory, work/study programs and vocational and technical training to provide entry-level job skills to its students.
The Henrico County project represents the largest single contract in MB's 101-year history. MB recently completed construction on Cave Spring Middle School in Roanoke, a $26.8M construction project.
They have also worked with The City of Richmond, Richmond City Public Schools, Carilion Clinic, Virginia Tech, Hollins College, The Roanoke Higher Education Center and Roanoke City Market Square (to name a few), all on budget and on time. Current projects include Elmwood Park renovations, Round Hill Elementary School upgrades, and Crozet Library renovations. MB Contractors is ranked as among the top contractors of Virginia, according to Virginia Business Magazine.
For more information contact Carissa Mulahn, Marketing Coordinator for MB Contractors, at (540) 354-3682 or CMulahn(at)mbcontractors(dot)com
MB Contractors Interview- President, Todd Morgan: https://vimeo.com/65223722
Contact Name: Carissa Mulahn
Email: CMulahn(at)mbcontractors(dot)com
Ph: (540) 354-3682