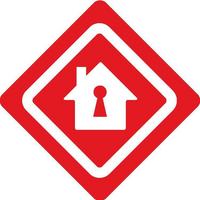 The most useful and common advice can even be implemented with some organization and little to no cost.
Austin, TX (PRWEB) June 11, 2013
With kids off of school and crime rates increasing, people generally have a lot to be concerned with during the summer months. Fortunately, a few simple steps can help reduce the headache and make the summer a fun and safe time for your family. The most useful and common advice can even be implemented with some organization and little to no cost.
"Parents, especially those that work, can have a lot to worry about vacation," said Melissa Walker, a vice president of marketing for Protect America, Inc. "Older kids can be unsupervised for the first time and their safety is a primary concern."
The dangers facing school aged children will be largely different from the practical safety concerns that need to be applied to your home. Kids will face the most risk from trampolines and other staples of an active childhood. It's important that parents know the dangers their children might encounter, like a neighbor's pool. A simple phone call to your parents of your kids' friends can clear up a number of issues, like supervision and swimming ability.
Home security concerns during the summer are unique as well. Many families go on vacation, leaving an empty house that is a potential target for burglars. While on vacation, it's a good idea to coordinate with neighbors to reduce signs of vacancy. Overgrowth of shrubbery can also increase the likelihood of a robbery since plants can provide burglars with places to hide.
One convenient solution for summer safety is a wireless home security system from Protect America. With Protect America, homeowners can keep a watchful eye on their property from any Internet-enabled computer or smartphone. Receive system alerts whenever your kids arrive at home or use an interactive security camera to log into your video feed for peace of mind you confirm with your own eyes.
Interested customers should visit http://www.ProtectAmerica.com to learn more about Protect America's products and services.
Call 1-800-951-5190 to speak with a Protect America home security expert about a wireless alarm system.
About Protect America, Inc.
Protect America is an Austin, Texas-based provider of wireless home security systems that employs approximately 400 people. Since the company's founding in 1992, Protect America has secured nearly 400,000 American homes. Protect America is part of the Rockbridge Growth Equity family of companies that includes the Cleveland Cavaliers and Quicken Loans.