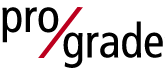 We're always happy to have honest reviews from health bloggers.
North Palm Beach, Florida (PRWEB) June 11, 2013
Prograde Nutrition offered its banner product, Prograde Genesis, for review on the health blog My Healthy Nest – and offered a second box as a giveaway prize.
Get Prograde is a science-based health and fitness company the creates supplements using cutting edge research. The company has distinguished itself from other health product manufacturers by subjecting its products to independent double-blind testing.
Genesis is a greens drink that has become Prograde's leading product. Designed to be an all-in-one diet supplement powder, Genesis aids in weight loss, boosts the immune system, reduces inflammation and supports a healthy metabolism and blood sugar management. The powder can be mixed into water or a smoothie and is meant to be consumed once a day.
"We're always happy to have honest reviews from health bloggers," said Registered Dietitian. Jayson Hunter, who oversaw the research and development of Genesis. "Prograde was founded by fitness professionals and our focus is always on real results. Knowing what the health community thinks of our products is crucial to our mission."
The blogger behind My Healthy Nest, who goes simply by Kim, gave a generally positive review: "The probiotic blend itself is pretty impressive, when compared to the standard probiotic pills I have: there are 100 million lactobacillus acidophilus (a "friendly" bacteria) in my pills vs. 2 billion in the drink."
Genesis also contains fruits and vegetables, antioxidants, fiber, and vitamins and nutrients.
The winner of the contest, Katie Martino, was selected this week and will receive a box of Genesis worth $79.95.
About Prograde:
Prograde Nutrition was founded by fitness experts who wanted to create higher quality supplements for their clients. Prograde emphasizes careful scientific testing and demonstrable results for all of its products. Genesis is the company's leading product, entering the market with a much more robust ingredient list than other meal replacement shakes. More information is available at Get Prograde.