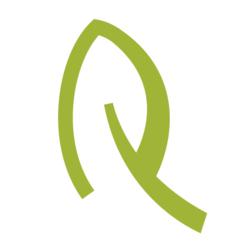 We really wanted to make a difference in the world when we started this business
Wichita, KS (PRWEB) June 13, 2013
June 13, 2013/ Openbrook.com, a luxury outdoor patio furniture brand has announced that it will begin donating to "Love Without Boundaries," a charitable organization working to change the lives of China's most impoverished children and orphans, as part of their "Plant a Tree, Feed a Child" program. With each customer purchase, OpenBrook pledged to make a donation to LWB's School Nutrition program, enough to give a child a nutritious supplemental meal at school for 2 weeks.
Love Without Boundaries operates special schools, called "Believe in Me Schools" for children with visible special needs, who are not normally allowed to attend Chinese public schools. Often these children are nutritionally deprived and the school meal is their only daytime nutrition. OpenBrook's "Feed a Child" portion of their charitable mission aims to address this with a $25 donation with every purchase. This amount feeds 1 child every day for 2 weeks. LWB also assists children with medical needs, foster care, and preparation for adoption.
"We really wanted to make a difference in the world when we started this business," says owner Sean Hennessy, "and we thought that we could go above and beyond with this program. There's no cost to the customer. We do this because we can help really needy kids through our business." This program was initiated as part of OpenBrook's Open Earth Commitment, their business philosophy of ethical practices and charitable giving.
About OpenBrook.com: OpenBrook was founded in 2012 to provide customers with the luxury patio furniture experience at affordable prices. Staunchly committed to quality, each furniture piece is created with sustainability and durability in mind. OpenBrook.com was founded with the mission to change the world with every sale, through charitable giving. Internationally recognized as a leading lifestyle expert in outdoor living and entertaining, the Ashleigh Lynn and her writings have been featured on UrbanGardens.com, ABHomeInteriors.com and on FidoFriends.com. Learn more at http://www.openbrook.com/ashleighs-view/ .
DJ Dixon
316-869-2865
OpenBrook.com