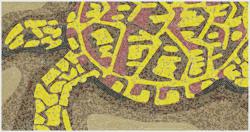 "Our mosaic tile is a standout product for outdoor design projects that are especially popular to enjoy during the summer months," said Carmine DeChiara, director of marketing, Granite Transformations
Miramar, Florida (PRWEB) June 12, 2013
With summer quickly approaching, it's a good time to make a splash with a new design of your outdoor spaces from pools and patio bar areas to wall murals. Granite Transformations, a global full-service home and business remodeling resource known for its revolutionary stone resurfacing process, has an impressive selection of products for your summer home remodeling needs, including weather-proof mosaic tiles in a variety of colors and styles.
"Granite Transformations is proud to offer a line of products that can accommodate traditional remodeling projects such as kitchens and bathrooms, as well as more unique outdoor spaces," said Carmine DeChiara, director of marketing, Granite Transformations. "Our mosaic tile is a standout product for outdoor design projects that are especially popular to enjoy during the summer months."
Granite Transformations' mosaic tiles are offered in over a dozen styles in numerous colors and combinations, offering remodelers the opportunity to create nearly any conceivable design. This compilation of mosaic tiles includes a selection of classic styles with Granite Transformations' Traditional Mosaic and Subway collections, as well as more modern styles with the Liberty and Metropolis collections.
These tiles are extremely weather-resistant and require little upkeep, making them especially suitable for outdoor design projects such as pools, patio bar areas, wall murals and more. Granite Transformations' in-home consultation team can help homeowners bring their vision to life, recreating images of animals, symbols, landscapes and more.
Granite Transformations also offers an extensive line of granite and recycled glass surfaces best used for countertops, flooring, bath and shower walls and more. Home remodelers can also take advantage of Granite Transformations' cabinet refacing services.
As a special incentive, Granite Transformations is giving away a $250 American Express® gift card at random to a special Facebook fan who completes its kitchen remodeling survey now through July 1. Visit http://www.facebook.com/granitetransformations to enter.
About Granite Transformations
Granite Transformations, a global full-service home and business remodeling resource, offers an impressive selection of stylish and affordable alternatives to traditional countertops, backsplashes, cabinets, floors and more. Best known for its revolutionary stone resurfacing process ideal for kitchens and bathrooms, Granite Transformations is meeting the needs of clients with franchise locations throughout the North America, Australia, New Zealand and the United Kingdom. For more information, visit http://www.granitetransformations.com/.