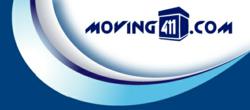 On the upgraded website, customers can also find experienced international movers who will pack and move household goods with care.
(PRWEB) June 16, 2013
Moving411.com has recently improved its website to make it easier for people to get the moving services they need. People can request quotes for the type of services they need and within minutes, reputable companies that can fulfill their requirements will send them competitive quotes directly. This is a no charge and no-commitment offer.
Moving411.com has been working tirelessly since 2001 to educate people about how they can make stress-free moves. The company has created a database of professional moving companies from across the U.S. People can get much better deals by comparing quotes before they pick a service provider. They need to browse through online reviews to check the reputation of the companies.
With the new upgrade to their website, customers can find the customized solution to their moving needs. Whether it is full service, self service, local or long distance, this new improvement will help customers across the US.
Full service moving may be the right option for those who are not on a tight budget. Self-service moving is suitable for those who are looking for more economical options. A moving checklist can help people to remember all the things they need to do before, during, and after the move.
Those who want to do their own packing need to start as soon as possible and pack a few moving boxes every day. Each box needs to have a label with the contents of the box and which room it is to be placed in the new house. A floor plan of the new house can help to decide where the heavy furniture is to be placed.
Moving411.com helps people to find the leading local movers quickly. A reputable local mover will have clear and transparent terms and conditions. A mover with a proven track record may charge a little more, but the customer will have peace of mind.
In addition, people can compare quotes from the leading long distance movers. The service providers will offer their lowest prices because they will be competing for the customer's order. People can visit the website of the Federal Motor Carrier Safety Administration (FMCSA) to check the licensing and insurance details of interstate movers.
On the upgraded website, customers can also find experienced international movers who will pack and move household goods with care. They will ensure that the customer's shipment will clear customs without a hitch. They can provide practical advice that will help the customer to settle down and become productive quickly at the destination.
Searching for a reputable car mover has never been easier than with http://www.Movers411.com website. A car is an expensive asset, so it makes sense to look for a company with a proven track record. Moving411.com helps people to find dependable car movers quickly.
Movers411.com is an online service that helps people to find the best moving deals quickly. People can get free quotes from reputable companies for self-service moving, full service moving, truck rentals, auto transportation, storage, international moving, moving supplies, corporate relocation and more. Also, Moving411.com offers practical tips and advice on its website that helps people to save time and money.