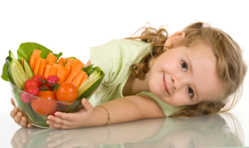 Glen Ellyn, IL (PRWEB) June 13, 2013
Over the last four years, the owners of WholeSoulNutrition.com have watched family members suffer from Inflammatory Bowel Disease, specifically Ulcerative Colitis and Crohn's Disease. Lou, the patriarch of the family, has suffered from Ulcerative Colitis for 25 years, his daughter Dominque with Chron's Disease and his godson Michael with Colitis. He also has two grandchildren with Gluten sensitivities.
Lou and his family realized that in order to have better health they needed to change their lifestyles, in particular their diets. Lou says, "Healthy eating habits, of course, are desirable for everyone but they're especially important for people with Irritable Bowel Disease."
This traditional Italian family began swapping their old-fashioned lasagnas and baked zitis for those made using healthier, Gluten-Free alternatives. After seeing how leading a Gluten-Free life has improved their health, it led them to build a business, Whole Soul Nutrition. The online store is dedicated to offering the highest-quality and largest selection of natural and organic products, catering to specific dietary needs and preferences. The Whole Soul Nutrition family hopes to help others on their journey for better health and life-long wellness!
Proper nutrition and supporting dietary health is important to Whole Soul Nutrition family. They know what it is like to have health threatened and have experienced the need for specific dietary products to support good health themselves. Whole Soul Nutrition does their research to find only the highest-quality natural and organic products that can be trusted to meet the needs of a variety of dietary preferences.
Sarah from New Jersey shares that when her daughter Rachel, age 5, was diagnosed with Irritable Bowel Disease it was hard to find foods and snacks that were both Kosher and Gluten-Free. "As a mother of four, I just don't have time to do the research and go to multiple stores to find foods suitable for Rachel's condition. It was fantastic to find Whole Soul Nutrition. They offer a large variety of Gluten-Free and Kosher foods that not only Rachel can eat but that my whole family enjoys. With Chron's running on my husband's side of the family, we're all eating Gluten-Free. There are so many great tasting Gluten-Free offerings on Whole Soul Nutrition from snacks, pastas, cookies, to soups, cereals and more. Even my other kids like them!"
In addition to Gluten-Free and Kosher products, Whole Soul Nutrition offers foods for those on Dairy-Free, Low Salt, Nut-Free, and Vegan diets. Whole Soul Nutrition's natural and organic supplements cover the gamut. Its health supplements include Nutritional Vitamins, Joint Care Solutions, Allergy Relief products, Digestive Health, Cold & Flu Care, Sleep & Stress, and so much more. All of their supplements are natural and will help heal your body and or boost your immune system to keep you healthy.
Whole Soul Nutrition is committed to offering free educational information to empower its customers to make their own smart nutrition and health choices. Their blog helps to educate customers about links between diet and disease, motivating them to seek out healthier, organic alternatives.
Whole Soul Nutrition is especially dedicated to providing healthy snacks for kids that are made from all-natural, organic ingredients and are good for growing bodies. This fall, Whole Soul Nutrition will launch "Healthy Choices for Kids," a healthy eating program partnerships with schools across the country and will be contributing 10% of its net profits back to these schools. The Whole Soul Nutrition family shares, "With the trend towards healthier eating, today's schools are moving closer to achieving their objective of putting healthier foods in front of their students. Whole Soul Nutrition is at the early stage of driving healthy food options through the school system. We are looking for schools systems to contact us to implement this new and innovative program much like the today's Market Day program. If you're interested, please contact us at contactus@wholesoulnutrition.com."
###
More about Whole Soul Nutrition
Our Mission
At Whole Soul Nutrition, our mission is to partner with you to help you achieve maximum health and life-long wellness. Whole Soul Nutrition's responsibility is to provide you with honest information, quality products, and exceptional service. We believe that simple, everyday steps can significantly improve quality of life for you and family. We also believe that when individuals take ownership of their health, they can experience the joy of wellness and not just the absence of illness. At Whole Soul Nutrition you will find the support you need to take charge of your health.
Our Products
We only supply products that meet our rigorous standards for quality, health improvement impact, and that are environmentally friendly manufactured. When you shop at Whole Soul Nutrition, half of the work of shopping is already done for you – you don't have to worry about making a regrettable purchase, because everything we offer is something we proudly stand behind. It's all part of our total commitment to your satisfaction.