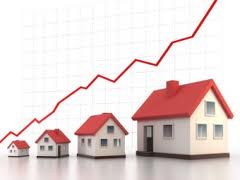 As long as we continue to see the high demand against the shrinking inventory in Vegas and Southern California, we will continue to see these positive increases and lucrative returns
Las Vegas, Nevada (PRWEB) June 17, 2013
Making safe investments can be a challenging and a sometimes, stressful experience. Investors want to know what industries harnesses the best returns on their investments. "Investors need to become knowledgeable about their market and learn from their investing experiences" says Mike Eckerman, CEO of Novus Dia Financial.
Eckerman's company Novus Dia Financial, a real estate asset management firm has launched NDF Capital Holdings, with the intent of educating and encouraging investors to explore the opportunities of real estate fixed income strategies. Eckerman and his team focus on the real estate market trends of Las Vegas and Southern California. "In both of these markets, the cost to build new exceeds what the property is currently selling for" explains Eckerman. He adds, both Las Vegas and Southern California top the list of areas with the highest pricing gains year over year. "There are really no other markets in the nation that are producing these kinds of returns on investments right now. With NDF Capital Holdings, we offer our clients a fixed income stream, supported by residential real estate in these areas. As long as we continue to see the high demand against the shrinking inventory in Vegas and Southern California, we will continue to see these positive increases and lucrative returns" said Eckerman.
According to Eckerman, low inventory matched with high demand is the main component for the increases. However, he also mentions that construction permits, primarily in the Las Vegas have increased over 50% in the last year, further fueling speculation of new housing projects on the horizon. "The current and future trends are keeping these markets hot opportunities for investing" said Eckerman.
Real estate news and data research website, DQ News.com recently published reports on current trends in Las Vegas and Southern California for the months of April and May of 2013. According to the site, both markets reached their highest monthly increases in seven years with median home prices hitting the highest level in five years.
Novus Dia Financial is a Real Estate Asset Management and Strategy Firm that specializes in acquiring, leasing and selling Residential Real Estate. Novus Dia Financial also provides education to individuals on how they can earn above market returns through Proprietary Real Estate Investment Strategies. Novus Dia has office locations in Las Vegas, Newport Beach, Beverly Hills and San Francisco.
For more information on Novus Dia Financial's NDF Capital Holdings, visit http://www.ndfcapitalholdings.com