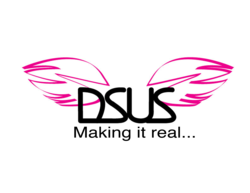 Making it real..
New York, NY (PRWEB) June 15, 2013
Established in 2012 by New York based Shoe Designer Mackie Rondon, the company was created to help emerging brands launch their own lines, develop private label and cultivate a sustainable business while maintaining a competitive edge. Dream Start Up Sourcing also specializes in production internationally including out of Mexico, China and Italy.
With an extensive range of design leadership experience in footwear design, development and brand building, Mackie Rondon, who comes from the renowned Fashion Institute of Technology, has over 19 years of industry experience crafting innovative products for International markets including 11 years under the Steven Madden brand. Her past positions include International Senior Designer for Steve Madden International division and product line builder for the wholesale division of the Steve Madden Company. Mackie believes that making available crucial early stage strategic planning, marketing and implementation to entrepreneurs, and small to medium sized shoe manufacturers are the elements that will determine the success of any brand. Mackie is also highly involved in Made in America and desires to bring back manufacturing to New York City. She is currently a contributor and mentor at Two Ten Foundation.
Dream Start Up Sourcing LLC is available toll free at 1-877-285-8895 and online at http://www.dsusourcing.com.