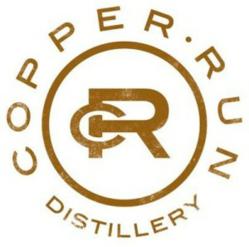 Last Thursday was a good year for Moonshine...
Walnut Shade, MO (PRWEB) June 20, 2013
The word Moonshine conjures images of mountain men, hillbillies and prohibition-era car chases to most people but its roots run much deeper than that, all the way back to Scotland and Ireland. Moonshine is nothing more than un-aged corn whiskey and Copper Run Distillery, located in the Ozark Mountains in Missouri, creates small batches of it with great passion and dedication to tradition. Visitors can now tour the distillery and witness the process.
Moonshine, also known as White Whiskey, White Lightning or Young Whiskey, is something that is steeped in tradition; it has this mystique and is part of the American and Ozark culture and at Copper Run Distillery they've adapted this tradition together with the artisan philosophy to produce a special type of Moonshine--the Ozark Mountain Moonshine.
In the Ozarks, there's a rich tradition of making corn whiskey. Ozark corn whiskey flourished because, just as in parts of Kentucky and Tennessee, the clear, cold Ozark Mt. water is perfect for producing spirits, rich with the calcium and magnesium and lack of iron, filtered through the limestone, is the absolute best for making Whiskey.
Joining with the superb natural raw ingredients, the true art of distilling Moonshine comes into play. The skill of our master distiller, responsible for separating the whiskey that comes out of the still into different profiles based on experience, smell and feel to create a smooth and enjoyable whiskey.
Aging whiskey is very helpful when it comes to smoothening all the rough edges in Whiskey but when Copper Run distillers make Moonshine they do not have time in the barrel. So they have to get it right where they want it with every batch. The result is a surprisingly full flavor with a smooth finish. Strong but without overwhelming the taste buds, drinkers can actually smell, taste and enjoy the whiskey.
There's a joke here at Copper Run "Last Thursday was a good year for Moonshine…"
Visitors to Copper Run can now take a free tour of the distillery, see the copper pot still and learn about the art of small-batch distilling.
About Copper Run Distillery
Copper Run Distillery is located just off Highway 65 at 1901 Day Road, Walnut Shade, MO 65771, about 10 miles north of Branson. Hours are 11 a.m. to 7 p.m. Learn more at http://www.copperrundistillery.com.