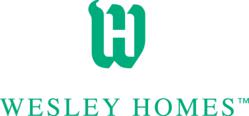 Des Moines, WA (PRWEB) June 16, 2013
Wesley Homes Retirement Communities and Home Health Services announced the election of Walter Liang, Morris Chang, Betsy Harasek and Dick Jobst as Foundation board members for the 2013-2014 year after the company's annual meeting.
Liang has retired from his position as the regional representative of Secretary of Labor Elaine Chao. Liang held the position for nearly eight years. Prior to being named the Department of Labor representative, Liang was a congressional appointee to the U.S. Census Monitoring Board as the western regional representative. He has been a member of numerous boards and advisory councils, and he has received various awards for his work in public service. Liang is a graduate of California State University in Sacramento.
Dr. Chang is a sleep specialist and medical director of the Highline Sleep Center associated with Highline Medical Center. He is the founder and president of Comprehensive Sleep Medicine, Inc. Dr. Chang comes to the Foundation Board through his association with the Wesley Homes Lea Hill campus where he is a member of Friends of Wesley Homes Lea Hill. He is also a member of the Auburn Rotary.
Harasek has traveled the world professionally as a consultant on business legal matters and currently works for Xerox Corporation as the associate general patent counsel. She actively supports her church as well as civic and professional organizations. Betsy founded the New Girls Network and has served on the board of the Women's Shelter in Detroit. She has also served in leadership roles within her churches.
Jobst is a professor of sociology at Pacific Lutheran University in Tacoma, WA, where he has taught for close to 40 years. He received his master's of arts in sociology from the University of California, Davis. His area of expertise includes growth and density and minority access to healthcare. In 1992, Jobst was honored by Big Brothers and Big Sisters of Pierce County as Trustee of the Year. He joined the Wesley Homes Board of Trustees in 2004 and has served as the liaison from that Board to the Foundation Board of Directors.
The Wesley Homes Foundation Board of Directors is appointed by the Board of Trustees for three consecutive three-year terms. The 2013 Foundation Board of Directors are Mr. George Reynolds (President), Mrs. Terese Grady Moon (Vice President), Mr. Dale Ranstrom (Treasurer), Ms. Kathryn Garnett (Secretary), Mr. Fred Hanna (past President), Ms. Suzie Burke, Dr. Chang, Mrs. Llewellyn Ernst, Harasek, Jobst, Liang, Mr. Rex Lund, and Mrs. Valerie Offenbecher.
All candidates were elected in accordance with the bylaws of Wesley Homes.
Founded in 1944, Wesley Homes is a not-for-profit organization that provides a network of services offering a continuum of care for over 1800 older adults with two retirement communities in south King County, a private pay home care agency and a Medicare-certified home health agency. It is affiliated with the Pacific Northwest Conference of the United Methodist Church.
WESLEY HOMES
Retirement Communities, Home Health Services & Foundation
815 S. 216th Street
Des Moines, WA 98198
(206) 824-5000