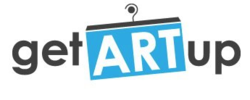 GetARTup serves artists and art lovers alike, providing a venue for artists to showcase their work
San Francisco California, New York, NY, Los Angeles CA (PRWEB) June 14, 2013
San Francisco art rental start-up Artify It has shut down this week according to news site Pandodaily. That leaves GetARTup, San Francisco art rental start-up to serve the west coast and expand nationally.
GetARTup founder, Tricia Rampe, explains that their approach to the art rental model has been different. "We want our customers to literally get art up as simply and affordably as ordering an item from Amazon, just a few clicks." GetARTup serves artists and art lovers alike. Providing a venue for artists to showcase their work to audiences they would otherwise not have access to and serves art-lovers by enabling them to experience a variety of art by different artists rather than just purchasing one piece. Of course if they love the art, customers can purchase it earning a credit from their rental.
Artists interested in learning more about showcasing art on getartp's platform should submit an inquiry on getartup.com.
As they searched for a viable big business the start-up found that scaling out of San Francisco meant moving away from the high-touch "white glove service" that others were trying out. GetARTup is currently focusing efforts and resources on scaling the business to serve other US markets. GetARTup's plan for expansion in Summer 2013 include moving into NYC, showcasing their artworks at an exhibit organized by innovation consultants PSFK called The Future of Home Living. The event will be open to the public for the summer following a private opening party the evening of July 15th.
Event Details
What: The Future of Home Living Exhibit & Showcase
Where: The 101, 101 West 15th Street NY, NY
When: July 15th, 2013 private opening, to the public: July 16th- Aug. 17th
Who: PSFK + GetARTup Inc.
Why go?: Learn about new innovation apps and services for the urban living.
GetARTup is an art sharing service offering new access to original contemporary art for the home + office on a monthly subscription. Founded in 2012 with a mission to get more art up on walls everywhere, GetARTup aims to democratize the art space by lowering barriers to entry such as cost and choice. GetARTup serves artists and provides recurring monthly income while promoting their work to new audiences and art-lovers everywhere.