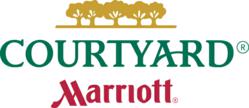 Santa Fe, New Mexico (PRWEB) June 18, 2013
The goal at Courtyard is to provide travelers with a comfortable, productive, and enjoyable stay. Over the past several months, the Courtyard by Marriott Santa Fe has been working diligently to renovate the hotel, which will be completed by July 2013. The hotel aims to surpass the list of standard hotel amenities through offering the latest technology to make guests' stay even more pleasant.
As the only full-service Marriott in Santa Fe, the Courtyard by Marriott Santa Fe sparkles in the heart of the Southwest. Experience the West's most vibrant city—without the high costs generally associated with resort destinations. The hotel is perfect for both leisure and corporate travel, offering generous accommodations, free Wi-Fi, complimentary parking, no resort fees, and a small refrigerator for total relaxation at the end of each day. Additionally, the Courtyard by Marriott Santa Fe is one of the few Courtyards that are pet-friendly.
The hotel's lobby is now open and offers many exciting new features such as an interactive GoBoard, where guests can view the news, sports, maps, and more—all at their fingertips. In addition, there is now a Boarding Pass Station, Library, Business Center and individual MediaPods along with a spacious Home Theatre all within the new design. Whether business or pleasure brings guests to Santa Fe, the Courtyard by Marriott Santa Fe can accommodate up to 300 people in over 7,000 square feet of newly renovated, flexible meeting space.
Renovations also include enhancing the hotel's dining area by adding The Bistro, which now offers an array of healthy breakfast choices and specialty Starbucks® beverages. The Bistro also boasts an evening bar where guests can wrap up the day with their favorite drink and appetizer or relax and review the next day's agenda with a full service dinner menu.
The Courtyard by Marriott Santa Fe has also been working to improve the pool and fitness center, so guests can make the most of their workout even when away from home.
The Courtyard by Marriott Santa Fe mirrors the culture and treasures of the great Southwest. Guests can step outside and discover nearby favorite attractions such as The Santa Fe Plaza, the Santa Fe Opera House, and the Georgia O'Keeffe Museum, in addition to the natural wonders of Whitewater Rivers and alpine action. Just minutes from downtown, the Courtyard by Marriott Santa Fe is a valuable alternative among other Santa Fe hotels.
Whether guests are planning a family vacation, a Santa Fe wedding, or extended stay lodging for a movie production, the Courtyard by Marriott Santa Fe is the perfect venue. With new renovations and advanced technology, the hotel can ensure a pleasant and rewarding stay. For questions or concerns, please call (505) 473-2800.