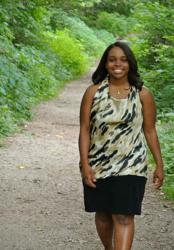 Omaha, NE (PRWEB) June 14, 2013
Tunette Powell, author of "The Other Woman" has been chosen to participate in the audience of Oprah's Lifeclass Series on Daddyless Daughters on Monday, June 17, 2013. The interactive segment will start at approximately 7:30 PM Central Time.
Oprah's Lifeclass features various motivational speakers and guests who aim to help viewers overcome challenges. Registered members participate in Oprah's Lifeclass at Oprah.com/Lifeclass by watching exclusive video clips before and after the show, answering weekly questions and going deeper into the lessons in the Life Work section. But this isn't your typical Oprah show. She incorporates social media and interactivity into every episode across various platforms, from Facebook and Twitter to Skype and Instagram.
Register here to participate/watch the Lifeclass.
Once you log in, you can do the Lab Prep work for "Daddyless Daughters."
Join the conversation on Twitter @OprahsLifeclass, @TunettePowell, @writelifellc using hashtags #DaddylessDaughters #Lifeclass
Join the conversation on Oprah's Lifeclass Facebook Fan Page.
Powell was chosen to participate because of her first-hand knowledge of the subject presented. Along with countless motivational appearances on the subject, she has also written "The Other Woman," a bold and emotional memoir based on a sixteen-line rap written by the daughter of an addict. In this honest portrayal of addiction, Nette loses herself in the stories of her father's struggles. She vividly recounts his memories of the crack houses and prison cells he once frequented, and openly recalls how that other world stole so many years from Bruce Callis and his family.
Powell's testimony of growing up with a father addicted to drugs and being labeled "at-risk", "broken" and "defeated" is a powerful message. Most notably, in April 2012, Powell delivered a persuasive speech about the criminalization of addiction that won the Interstate Oratory competition, the nation's oldest speaking competition.
About Tunette Powell
Nationally-known author and public speaker, Tunette Powell accepted her calling as an inspirational speaker in 2010. Since then, she has received a host of prestigious public speaking awards as she has traveled the country motivating and encouraging people not to give up on those that the world has deemed no good.
Tunette's passion for speaking and writing led her to publish her first book, "The Other Woman," in 2012. "The Other Woman" is a bold and emotional memoir about her father's drug addiction and the impact it had on her life. Since the book's release, Tunette has graced the covers of magazines and has traveled the country sharing her story of overcoming the odds.
Powell, former staff writer for the San Antonio Express-News, currently writes for Momaha, a parenting site offered through the Omaha World-Herald. Tunette is also a program director for the Boys and Girls Club of the Midlands. The 27-year-old is originally from San Antonio but now resides in Omaha, Neb. with her husband, Jason, and two children – Jason Jr. and Joah. In 2012, Powell earned a bachelor's degree in speech communication from the University of Nebraska at Omaha.
About WriteLife, LLC
WriteLife, LLC is a 50/50 collaborative publishing company offering a direct and lucrative channel for serious writers to create, share, publish, and market their literary works. WriteLife advances their authors the pre-production and production costs of editing a manuscript; creating a book for publication; and placing it in key distribution channels. Once costs have been recuperated through book sales, each author is paid 50% royalties on every book sold.