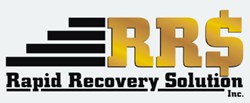 Bohemia, NY (PRWEB) June 17, 2013
On July 17, 2013, John Monderine, CEO of the New York-based accounts receivable collection agency Rapid Recovery Solution, issues a statement in response to an article reporting that fewer young adults are incorporating credit cards as a part of their financial habits.
According to a June 14th, 2013, article from CNN Money, "Young Americans are ditching credit cards," more and more young Americans are financially functioning without credit cards. The article says that in 2012, FICO, a credit score provider, reports that 16% of consumers between the ages of 18 and 29 didn't own one credit card, an 8% increase since 2007.
After observing their elders experience of the wrath of the recession, young Americans are turning to debit cards and prepaid cards for financial transactions.
John Ulzheimer, president of consumer education at SmartCredit.com, explains how target marketing has increased prepaid debit cards among young people: "There has been very aggressive marketing of prepaid debit cards over the past few years targeting young people and minorities."
Lawmakers have also made it more difficult for young Americans to qualify for a credit card, as individuals under 21 are required to have a co-signer or prove they are financially able to make payments. In spite of the exponential increase in student loan debt, the overall debt among young people has decreased, mainly due to the fact that less are taking on mortgages. As a result, young people are more likely to have better credit scores, with over 11.2% of consumers aged 18 to 29 receiving FICO scores of 760 or higher in 2012.
John Monderine says that the FICO reportings are unsurprising, since young people are still plagued by the enormous accumulation of student loan debt. "Just because fewer young people are using credit cards to make purchases doesn't necessarily mean they will have less debt. Overall debt among the young has decreased, but are the young people with less debt the ones avoiding credit cards? I have my doubts. While credit cards can create the illusion that a consumer is spending less money than they think, young consumers still have major expenses, including student loans. Whether you have a credit card or not, a consumer still needs to exercise good judgment when making critical financial decisions."
Monderine also notes that stricter credit card obtainment regulations have shifted most of young peoples' debt onto the shoulders of their parents, "Because a young person has to come up with more evidence that they can actually afford to take on a credit card and be financially stable to make payments, parents end up co-signing loans and are on the hook for making up the difference their young adult children can't afford to pay. In many cases, it's not so much that young adults are taking on less debt as much as it is their parents are subsidizing their debt and expenses."
Founded in 2006, Rapid Recovery Solution, Inc. is headquartered at the highest point of beautiful Long Island. Rapid Recovery Collection Agency is committed to recovering your funds. We believe that every debtor has the ability to pay if motivated correctly. We DO NOT alienate the debtors; we attempt to align with them and offer a number of ways to resolve not only your debt but also all their debts.
#####