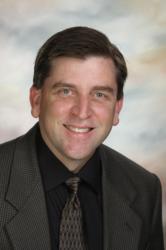 Jacksonville, FL (PRWEB) June 16, 2013
Dr. Walter Wood of First Coast Periodontics, P.A. now offers the Laser Assisted New Attachment Procedure (LANAP), a non-invasive alternative to the traditional surgery many patients require prior to the placement of dental implants. Patients with gum or periodontal disease must have the disease eradicated prior to receiving implants, and LANAP is now available to make this process less invasive and faster.
First Coast Periodontics, P.A., focuses exclusively on treating periodontal disease and administering dental implants in Jacksonville FL. According to a report by the Center for Disease Control that was published earlier this year, periodontal disease affects nearly half of all Americans over age 30. Periodontal disease may start as the seemingly innocuous inflammation of the gums known as gingivitis, but if left untreated, the bacterial infection can eat away at the tissues and bones that support the teeth, resulting in tooth loss. Missing teeth can also leave the landscape of a patient's smile looking unbalanced, so the best solution is to replace them with permanent implants.
Dr. Wood works with each patient to devise an individualized plan. The patient will first be evaluated for bone density and gum health. If either of these areas is lacking, Dr. Wood is able to use LANAP laser gum surgery to help improve the health of the bone and tissue in the area where a Jacksonville, FL patient will receive dental implants so that the implant will be properly supported. LANAP uses an advanced laser that efficiently removes damaged gum tissue without a scalpel. LANAP can also help stimulate the regeneration of healthy bone.
Once the bone is dense enough and the gums are free of infection, the implant can be placed. The dental implant will create a flawless illusion in the patient's mouth, making it appear that tooth loss has never happened. Patients will then care for the implant just as they would a natural tooth. For a more natural and permanent alternative to dentures, Dr. Wood offers dental implants to Jacksonville, FL patients, and LANAP laser gum surgery to prepare patients for implant surgery without the need for invasive procedures. Interested patients can contact Dr. Wood's office for more information.
About the Doctor
First Coast Periodontics, P.A. is a periodontal practice that has provided personalized dental care to patients in Jacksonville, Florida for over 22 years. Dr. Walter Wood received his undergraduate degree from Florida State University, graduated from the University of Florida Dental School, and completed his certificate in Periodontics from the University of North Carolina at Chapel Hill. Dr. Wood is part of one percent of dental professionals providing the most recent FDA cleared laser procedure for gum disease treatment. First Coast Periodontics is a practice limited to periodontics, including dental implants. To learn more about First Coast Periodontics and their dental services, please visit http://www.jacksonville-periodontist.com and call (904) 416-1436.