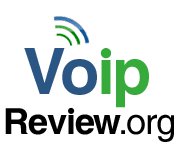 Business VoIP phone service is perfect for cleaning up the office while cleaning up excessive office expenses at the same time.
(PRWEB) June 15, 2013
Looking around the office, business owners might see the summer dusk lurking around the lamp stands, the wires hanging beneath desks, and the coffee rings tattooing the counters. It's time for a clean up, and not just on a surface level.
VoIP (Voice over Internet Protocol) cleans up the office from the clutter of PBX machines, phone cords, and fax paper. Furthermore, VoIP cleans up the phone bill from roaming charges and long distance fees.
To help businesses save a little money, VoIP Review is revealing the top 3 ways that VoIP helps companies reduce their clutter and reduce their office phone bills at the same time.
1. Scalable Extensions
No business wants to deal with expensive extensions, which is why VoIP extensions are becoming so popular in companies all over the country. Traditional extensions use analog technology to connect phone calls, which is pricey and heavy with wires. VoIP extensions use the cheap Internet to connect calls, and can connect to phone lines wire-free.
Due to the wire-free nature of VoIP extensions, it's extremely easy to add, subtract, and move extensions within the office. To make changes to a traditional analog extensions, companies must hire technicians to physically move, add, remove the extensions. To make changes to an IP extension, all companies need to do is request a change online through their business VoIP provider. This cuts down on time, money, and wire clutter around the office.
2. Mobile VoIP
Many business VoIP providers offer mobile apps with their service plans. With mobile VoIP, users can download their VoIP provider's app to their smartphones, laptops, computers, and tablets, and connect to the Internet phone service anywhere with an Internet connection.
Mobile apps are perfect for remote employees. Remote employees can program their office phone lines to ring on their home phones or smartphones when they're not in the office. A remote workforce reduces in-house office costs, such as electricity and air conditioning expenses..
3. IP Faxing
Oh, the old fax machine. The fax machine is the forgotten contributing member to the high monthly office phone bill. Traditional fax machines use analog phone lines to send and receive faxes, which is pricy. IP faxing allows users to send and receive faxes over the Internet, which reduces costs.
Users can send as receive faxes either as traditional paper faxes, or users can send and receive them as email attachments. Needless to say, IP faxing cuts down on monthly office supplies like paper and ink, and cuts down on clutter around the office.
Business VoIP phone service is perfect for cleaning up the office while cleaning up excessive office expenses at the same time.