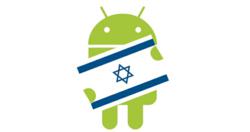 ...The heights to which AccuPOS' Android POS software can reach are seemingly limitless.
Los Angeles, CA (PRWEB) June 17, 2013
First London, then what? Just as the rest of the world was content with AccuPOS' mobility only reaching so far as Americans and Brits, Android POS software has entered the Israeli market with much fanfare. Finally, AccuPOS has answered another continent's wishes for more mobile and its Android POS platform is on the market in Tel Aviv and beyond. Now Israelis will be able to enjoy all of the mobile benefits their American allies already have.
Mobile just got more mobile
Israel has long been one of the most technologically advanced countries in the world. So why did it take so long for AccuPOS' Android POS software to hit the ground running? The fact is that even the most successful tech companies around have made mistakes by releasing highly-anticipated products before they have been tested time and again for glitches, bugs, or just simple improvements (Siri or Apple Maps, anyone?). AccuPOS has diminished the likelihood of these common mistakes by only releasing updates and new versions when they are truly ready.
Android POS world domination
Remember when all Google did was let internet users search for cat videos or, if they so chose and were "feeling lucky," decided to let the search engine find something for them to peruse? Look at the expanse of Google's reach today. Just as Google now owns many of the rights to the cat videos (in addition to Waze and a slew of other promising tech companies), the heights to which AccuPOS' Android POS software can reach are seemingly limitless.
With the trajectory AccuPOS is on now, it is practically inevitable that Android POS will, in all likelihood, be available in the developed and developing world in only a matter of time for the following reasons:
It eliminates the need for hardware and runs on an open platform, thereby reducing the hassle of running back and forth from a restaurant's table to the cash register (or a retail store's floor space to the registers).
Android POS software on a tablet or phone integrates companies' accounting, merchant services, inventory, and sales logistics seamlessly.
It provides enhanced security for customers' personal data, and will not modify or erase any files.
Android POS software saves clients time and businesses money, thus resulting in greater customer loyalty and retention.
Best of all, all a restaurant or retail store needs is an Android tablet, which acts as an extension of a business' entire POS system.
About Attitude POSitive:
Attitude POSitive is the creator of AccuPOS (Point of Sale) inventory management and time clock software for the retail and hospitality industries. The AccuPOS family of products, designed to be faster and easier than a cash register, offers unmatched ease of use, security and cost-effectiveness to streamline the sales process.
AccuPOS products, based on open standards, expand the capabilities of an existing accounting program and allow users to grow and change without being locked into proprietary vendor products. AccuPOS products are integrated with the most widely used accounting packages, including the QuickBooks, Sage 50 – U.S. Edition, Sage 50 – Canadian Edition and Sage 100 ERP products.
Founded in 1999, Attitude POSitive is headquartered in Los Angeles with regional offices throughout the United States as well as in Europe and Israel. For more information, visit http://www.accupos.com.
Contact:
AccuPOS
Alexandra Le
800-906-5010 x615
alexandral(at)accupos(dot)com