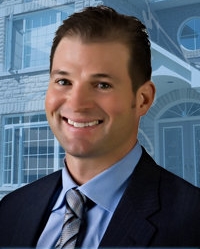 Auburn, MA (PRWEB) June 18, 2013
Bill Murphy wants Fairway Independent Mortgage Company to be the most convenient and customer driven mortgage company available. That's just what his new website is designed to do. Now, http://www.fairwaymortgagene.com/ offers everything from tips for home owners and home buyers alike, along with tools explaining the loan process in an easy to understand manner, the ability to apply for a loan right through the website and mortgage calculators to assist in your own financial planning processes.
Fairway Independent Mortgage Company's new website also contains a comprehensive Real Estate Glossary to keep REALTORS® and clients on the same page. There is a REALTORS® Corner with educational tools to assist in any agents' success. This site is where you can meet Bill's team, contact him directly or keep up with his charities and contests. Real time news and weekly blog posts are also available to maintain the best access for his customers. All this while being easy to navigate and having a fresh clean feel.
About Bill Murphy:
Born and raised in Worcester, Bill Murphy has been in the mortgage business for more than twelve years. A Certified Mortgage Planning Specialist™, Bill continues to attend workshops and seminars on the mortgage industry to stay abreast of new trends and products. In November 2007, he opened up his own mortgage office called Fairway Independent Mortgage Corporation.
Bill believes in giving back. In addition to supporting Why Me, Bill sponsors the Make-A-Wish foundation where he gives $100 per closed loan in each client's name. At the end of each year, all the donations collected are used to grant a wish for a child facing life-threatening medical condition in Massachusetts. He has granted 10 wishes thus far, and is working on granting 3 more this year.