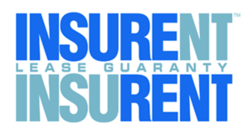 There is no other service like Insurent and it is desperately needed in many cities.
New York, NY (PRWEB) June 18, 2013
Multiple brokerage reports have recently discussed how rents will continue to rise for summer 2013 and according to AM New York "a tighter-than-usual market this spring is making it extra difficult for renters to find new digs." The challenges for renters include all time high-pricing for apartments, multiple applications, and very tough qualification standards for renters. Over the last few weeks tens of publications including US News World Report, Huffington Post, AM New York, Brickunderground and the Examiner have discussed why Insurent's lease guarantor service is needed more than ever.
US NEWS WORLD REPORT: "If you're having trouble securing an apartment for rent, don't overlook having a co-signer on the lease – an option that can strengthen your application and potentially grant you your dream apartment. The Insurent Lease Guaranty Program provides institutional guarantors to creditworthy college students, non-U.S. residents, retired individuals and other renters in need of assistance."
AM NEW YORK: "A guarantor is another way to appeal to a landlord, or use a service such as Insurent (insurent.com), which acts as a guarantor or co-signer for a small fee."
BRICKUNDERGROUND: "Hire a guarantor. Insurent—accepted at nearly 1,400 NYC buildings (and more in New Jersey, with more coming soon in Chicago, Boston, and Washington D.C.)–will guarantee your lease... You will be pleasantly surprised to learn that Insurent is faster and simpler than the normal guaranty process too."
EXAMINER: "There is no other service like Insurent in the New York City area and it is desperately needed in other cities. . The strict criteria that landlords require of renters is very challenging for many and what they ask of your potential guarantor (usually a parent/sibling) is more paperwork than adopting a child. For a fee less than a month's rent, they will act as your institutional guarantor. Owners win because they don't have any risk. Renters win because Insurent's criteria for their program are more feasible than a landlord's."
Renters who have any flaws in their qualifications will be at risk of losing their rental apartment to a qualified competitive renter and destined to spend a longer and frustrating period of time finding their apartment. Accepted in over 200,000+ apartments in NYC alone, and recently available in Boston, Chicago and Washington D.C. metro areas, the Insurent Lease Guaranty has become a rental staple, helping people quickly qualify for their chosen apartment. In this rental season, Insurent's service is a vital tool to beat out other renters in a very competitive rental market.
The Insurent Lease Guaranty Program was created to serve renters, landlords, condo/coop owners, and brokers and relocation specialists by offering the first institutional guarantor of residential leases. It is now accepted in Washington D.C., Maryland, Virginia, Illinois, New Jersey, Massachusetts and New York. The Insurent Lease Guaranty Program has been featured in the New York Times, The Real Deal, The New York Real Estate Journal, Real Estate Weekly and Multi-Housing News.
The Insurent Lease Guaranty Program is underwritten and issued by Argonaut Insurance Company, a property and casualty insurance company rated A (Excellent) by A. M. Best. Instead of looking for an individual guarantor or co-signer, or having to pay a significantly larger security deposit or prepaid rent, a renter may utilize the Insurent Lease Guaranty to satisfy the landlord's financial and credit requirements.