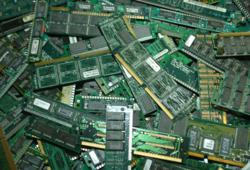 BCD has helped companies with ethical recycling of materials. We keep a focus on promoting a healthy recycling environment in North Texas and the US
Dallas, Texas (PRWEB) June 19, 2013
On August 22nd, 2012 the Securities and Exchange Commission approved the Dodd-Frank Wall Street Reform and Consumer Protection Act. Section 1502 lays out new details for companies who deal with conflict minerals. This will become an important part of a company's electronic recycling program.
Companies are becoming more aware of the harsh realities and real consequences of conflict minerals in their product supply chains. Understanding the countries of origin involved in a blurry smelting process can vary with great differences between materials and products involved. This makes tracking down the details of the required conflict minerals report for all companies who are producing products with the four main minerals.
You must file a report if your company produces products or materials made with of the following types of minerals:
Columbite-tantalite
Cassiterite
Wolframite
Gold
These are some of the most critical components in Electronics, so these new procedures apply directly to many major manufacturers who we work with as electronics recycling partners in the Dallas, North Texas and US. Columbite-tantalite is used in capacitors and is critical in the production of speed combined with compact design and reliability oriented electronics like hearing aids and pacemakers. Cassiterite is critical for producing tin and is not just responsible for cans. The solder on a vast number of circuit boards is produced using Cassiterite as the main ingredient for its tin blend. Wolframite is the dense metal that makes many phones vibrate. Gold is used in so many applications from jewelry to electronics to dental products, even many companies that operate outside the country are finding out they'll have to report for gold related sales in the US.
The reports are simple and the law carries many stipulations that exempt companies who have a legitimate issue with reporting. Despite the simplistic process and regulation, the laws impact has already been huge, cutting the trade of some of the guilty minerals by over 90%.
Over the course of the drafting of the law many called for an exemption for recycling citing that it could help increase recycling efforts and lead to less need to mine around the world. An inquiry showed that reasonably only a small portion of recycled and scrap materials could be conclusively proven to be of offending origin, so the law outlined that: "If a company's conflict minerals are derived from recycled or scrap sources rather than from mined sources, the company's products containing such minerals are considered 'DRC conflict free.'"
Regardless of the rulings BCD Electro has proudly worked alongside many other organizations for years to promote responsible trade laws and regulations that promote a fair global economy. BCD has helped companies with ethical electronic recycling of materials and downstream accountability showing that we keep a focus on promoting a healthy recycling environment. Some see compliance with the new law as a significant burden to their business, an unfortunate reality when some could have been using clean recycled components from right here in the US and instead chose the cheap African alternatives.
BCD Electro
BCD (http://www.bcdelectro.com) is a full service remarketing and recycling company. Through a broad suite of best practices, business-ready solutions, services and products BCD Electro provides secure and timely control of key product lifecycle management processes to help companies accelerate revenue, drive innovation, reduce costs, improve quality, and ensure regulatory compliance. We specialize in recycling IT , telecom, networking and hospital equipment as well as sales of excess inventory from manufacturing operations.