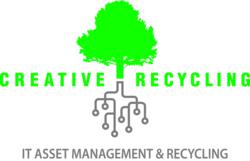 Tampa, FL (PRWEB) June 18, 2013
Creative Recycling Systems LLC, a leader in IT Asset Management and Electronics Recycling, announced today that April Diemer, who has dynamically lead CRS as the CFO since 2008, has been appointed to the newly created full-time position of Chief Customer Officer (CCO).
A Chief Customer Officer is "an executive that provides the comprehensive and authoritative view of the customer and creates corporate and customer strategy at the highest levels of the company to maximize customer acquisition, retention, and profitability," as described by the Chief Customer Officer Council.
With Diemer in her new position, CRS has now put into place an executive leadership team that will accelerate the company's growth trajectory while continuing to deliver leading recycling technology for electronics. CRS' customers, services and solutions will remain key areas of focus for this position while the company pursues new market opportunities and expands current ones.
"It is a privilege and an honor to take over this new position of Chief Customer Officer," said Diemer. She added, "It's not a position that you hear about every day. The duties of the position include aligning our customer-facing departments and building our customer service experience to be world-class. These duties are extremely important to CRS' future and I'm ready to lead our company forward." In addition to focusing on customers, one of Diemer's main goals is to expand CRS' corporate footprint as the official partner of NASCAR Green™. "NASCAR® fans are twice as likely as non-fans to view themselves as very green. They always looking for new ways to positively impact the environment and this is also something that resonates with our customers," she said.
"April has a tremendous amount of experience in the financial side of business but also at establishing strategic relations with customers and partners. She has a unique combination of business and technological acumen that is required to succeed in this position," said Brian Diesselhorst, Senior Vice President of CRS. "I have the utmost confidence that, given her successful track record developing and growing client relationships, she will prove to be a vital asset to our sustained success."
About April:
April has been with CRS since 2005. She sits on the Board of several charities, including the Florida Aquarium and the Kids Charity of Tampa Bay and is a committee member for the 1Voice Foundation.
About Creative Recycling Systems:
Creative Recycling Systems (CRS) is an IT Asset Management and Recycling company that provides state-of-the-art lifecycle management solutions for surplus, obsolete and end-of-life electronic products. It yields the highest value for its customers while producing the smallest environmental footprint available in the world. Recognized as a worldwide leader in the electronics recycling industry, CRS' 19 years of success has been built on environmental stewardship, developing and utilizing state-of-the-art processing technology, managing assets, data security and commitment to customer service. CRS has Nationwide capabilities, has also been featured as a National Geographic Creative company, and holds certification credentials for: e-Stewards®, ISO14001, R2/RIOS and CHWMEG. For more information visit CRSeRecycling.com and follow on facebook.com/CreativeRecyclingSystems
###