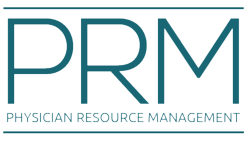 (PRWEB) June 18, 2013
Physician Resource Management, Inc. (PRM) welcomes the addition of one of the nation's leading oncologists, Douglas Blayney, M.D., to their management service organization. As Senior Medical Advisor for the organization, he will lead the development of clinically based protocols that will provide improved therapy management for physicians prescribing oral oncolytics that are dispensed through a specialty pharmacy.
Dr. Blayney has built an extensive career beginning as a community-based physician and expanding his clinical expertise to become an academic leader in developing research based cancer care programs. He currently serves as the Medical Director of the Stanford Cancer Center. Blayney became well acquainted with the PRM executive team while spending 7 years at the University of Michigan participating in several quality improvement initiatives that gained national attention. Dr. Blayney has achieved collegial endorsements as a practicing medical oncologist, associate professor of clinical medicine, member of the National Comprehensive Cancer Network board of directors, editorial board for Journal of Clinical Oncology and founding editor-in-chief of the Journal of Oncology Practice, and member of the U.S. Food and Drug Administration's Oncology Drugs Advisory Committee.
PRM has aligned with Axium Healthcare Pharmacy to provide a comprehensive oncology therapy management program for community-based oncologists. The program will assist medical oncologists in providing better patient care and practice efficiencies by alleviating gaps in service and communications that oncology practices often encounter when managing therapies that include specialty medications. The program will incorporate the protocols developed by Dr. Blayney to provide integrated patient support and therapy visibility across the continuum of care.
For more information, please contact Siobhan Norman, Director of Marketing and Communications for PRM at 734-904-5198 or snorman(at)prmbiz(dot)com.
About Physician Resource Management (PRM)
PRM is a management service organization that provides business and economic solutions to current issues that physicians face in their daily practice. The PRM value is clearly evident throughout our nationally recognized and innovative GPO contracts, strategic partnerships with the largest pharmaceutical distributors, and our work with payer initiatives. These applied experiences enable PRM to deliver best practice models with optimal outcomes for physicians and their patients. For more information, visit http://www.prmbiz.com
About Axium Healthcare Pharmacy
A member of The Kroger Co. family of pharmacy solutions, Axium Healthcare Pharmacy, Inc. is a nationwide clinical specialty pharmacy provider with expertise in managing patients on complex therapies and specialty medication distribution. As one of the nation's leading specialty pharmacies, Axium Healthcare Pharmacy, Inc. provides comprehensive therapy- management programs as well as injectable and oral pharmaceutical treatments for Hepatitis C, Multiple Sclerosis, Cancer, Rheumatoid Arthritis, Growth Hormone Deficiency plus others. The Company also offers its exclusive HIPAA compliant OnePlace™ web portal for real-time treatment management for healthcare providers and their patients. Axium was recently recognized on the Inc. 5000 roster of fastest growing U.S. private companies and was ranked as one of Florida Trend's "Big Mover" companies. For more information, visit http://www.axiumhealthcare.com.