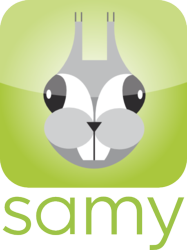 SAMY is the perfect mobile marketing solution to connect with Big Music Fest attendees
Belleville, ON and Sarasota, FL (PRWEB) June 19, 2013
MobileBits (OTCQB: MBIT), provider of the SAMY℠ mobile marketing and engagement network, today announced it was selected as the official mobile marketing and engagement network at the Big Music Fest 2013, a music festival in Bellville, Ontario taking place on June 22.
Big Music Fest 2013, featuring top hit bands including Hedley, Burton Cummings and Band, Counting Crows and The Wallflowers is leveraging the SAMY mobile marketing solution to reach more attendees, enhance the event experience and drive ticket sales. Attendees will be able to view event information and receive special offers and alerts from sponsors and local merchants at and near event grounds in Belleville, right from their smart phone and in real-time.
"SAMY is the perfect mobile marketing solution to connect with Big Music Fest attendees before, during and after the event by offering them special deals and messages from sponsors and local merchants while also driving traffic to the event from the SAMY network," said Mark Higgins, Impresario, creator and producer of Big Music Fest 2013.
SAMY was originally launched in Europe several years ago and quickly became the most popular mobile shopping application in the market, connecting consumers to top brands like McDonalds and Euro Spar. SAMY has also been used on numerous occasions by event promoters, sports teams and film festivals to help reach audiences on the go. Since launching in Canada late last year, SAMY has been selected by some of the best quick service restaurant (QSR) brands in Canada including 241 Pizza, Coffee Time, Mucho Burrito and many more. SAMY is available on iPhone, Android and now BlackBerry 10 OS smartphones and tablet devices.
To learn more about what SAMY can do for your business, go to http://www.samy.com.
To learn more about Big Music Fest 2013, go to http://www.bigmusicfest.com.
About MobileBits™
MobileBits, provider of SAMY, the fast growing 'Mobile Mall' that provides any merchant, retailer or brand with an out-of-the box, ready to deploy, mobile commerce platform to connect with consumers in their local area and help increase sales in the physical store. The solution provides business a complete set of tools to connect with, create and manage mobile campaigns, deals, offers, commerce, loyalty and rewards to a subscribed mobile consumer. For more information, visit http://www.mobilebits.com or http://www.samy.com.
For more information contact:
JoLynn Blatz
MobileBits Corp.
T: 941.225.6103
jolynn.blatz[at]mobilebits[dot]com