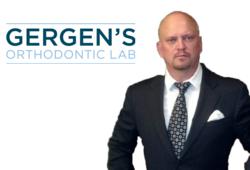 Phoenix, AZ (PRWEB) June 20, 2013
Recently, CPAP has been the leading option for Obstructive Sleep Apnea (OSA) treatment. CPAP, or continuous positive airway pressure, is a treatment that uses air pressure to keep the airways open. There are three main parts to CPAP: A mask or other device that is strapped to your face over your nose or your nose and mouth, a tube that connects the mask to the machine's motor and a motor that blows air into the tube. Unfortunately, this method of treatment can be uncomfortable and evasive while trying to sleep.
Many people who own CPAPs do not actually use them and as an alternative, Gergen's Orthodontic Lab has developed another option to being treated through the Herbst Appliance for OSA. What makes this different from CPAP is it aligns your jaw to keep your airway open and by creating a way for air to flow through instead of forcing it down, it provides a natural way to breathe. The Herbst Appliance for OSA made by Gergen's Orthodontic Lab is one of two in the country that can be billed to Medicare. Although CPAP devices reduce overall apneic episodes, the oral appliances have shown to have higher adherence among patients. With over 150 NFL players currently using it, more and more individuals are turning to the Herbst Appliance for treatment.
Many sufferers of sleep apnea are unaware that an alternative treatment exists. It is for this reason that David Gergen, President Gergen's Orthodontic Lab, created a company that travels the country to promote awareness of the disorder, educate the public on treatments/effects of untreated sleep apnea and direct patients to the most qualified doctor in that community. The company, called Pro Player Health Alliance, uses NFL legends who have had personal struggles with sleep apnea to attract an audience whom they share their testimonies with. Mr. Gergen says, "Creating Pro Player Health Alliance has brought a new wave of awareness to the public by NFL greats sharing personal struggles, experiences and losses with sleep apnea."
Although many prefer the Herbst Appliance, there are a smaller percentage that would rather use the CPAP machine. Pro Player Health Alliance recently teamed up with Dr. Bradley Eli, prides himself on being able to offer all nonsurgical treatments to OSA under one roof. He says, ""I believe the diagnosis of sleep disorders is complex and multi-dimentional, requiring a specialized physician, much like cardiology or neurology. The treatment options now are equally multi-dimentional requiring an expert who understands all the options and treatment. As a head and neck specialist, I'm well-qualified to present all the options to my sleep patients and expect outcomes above the national norm."
To learn more about the Herbst Appliance, visit http://www.gergensortho.com. You can follow Pro Player Health Alliance by going to http://www.proplayersleep.com or liking them on Facebook at http://www.facebook.com/proplayerhealthalliance.