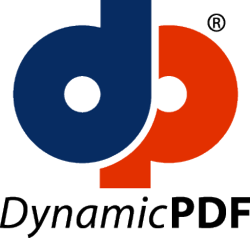 Simple, clean PDF viewing from any .NET windows application...DynamicPDF Viewer for .NET
Columbia, MD (PRWEB) June 21, 2013
DynamicPDF Viewer for .NET is a .NET control for adding PDF viewing in a .NET windows form application. Viewer for .NET allows PDF documents to be opened directly from within a .NET application without reliance on any external application or files. The entire PDF viewing window can be customized by adding or removing toolbars as well as adding custom buttons to the form. Viewer for .NET also displays Form Field content within the viewer window, it supports PDF printing, page navigation, encrypted PDF opening, PDF search and highlight and many more features.
DynamicPDF Viewer will be offered in a limited-distribution Developer License for deployment needs of up to 100, as well as a full royalty-free distribution Developer License with unlimited deployment (one Developer License is required for each developer).
Along with the PDF Viewer for .NET, the DynamicPDF product line offers 7 other PDF specific .NET components. These libraries offer software developers solutions to their application's PDF needs including PDF creating, merging, filling, stamping, appending, printing, converting, rasterizing and viewing. All products are available with flexible licensing; some products include royalty-free developer licensing, server-based licensing or workstation-based licensing. Fully functional and never expiring evaluation versions of all products are available for download freely on the company website.
About ceTe Software
ceTe Software has been developing quality software components and applications for customers since 1997. Their DynamicPDF product line has proven their commitment to delivering powerful yet easy to use libraries and their ability to respond to the changing needs of software developers. ceTe Software is located in Columbia, Maryland, USA and their website is http://www.dynamicpdf.com/.