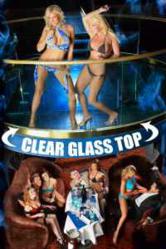 Danny Boy and Jimbo show fans EXACTLY how to have a good time at Sapphire, "The World's Largest Gentlemen's Club".
Las Vegas, Nevada (PRWEB) June 20, 2013
HardNox, the super-talented duo, comprised of artist / songwriter / production team, Danny Boy and Jimbo, perform a unique blend of hip-hop, rock, pop, EDM and punk. HardNox, most frequently known their hit singles "She'd Rather Be with the DJ" & "Let The Bass Go" played all over the country on Top 40 radio stations were called upon to write and produce a brand new song for Sapphire.
"At The Sapphire!!!"
Hardnox beats…they be hittin'. This crazy, new, animated video by the brothers was shot entirely on premise at Sapphire, "World's Largest Gentlemen's Club", located in Las Vegas, Nevada and features a lot of the "talent" that the club is best known for. That's "hot women" for those that don't know.
The chorus of the new song (that has a definite Beastie Boys vibe to it) should give you an idea of what to expect…
Let's party, get drunk, get lit,
Make 'em dance make it rain a lil bit.
At The Sapphire!!!
At The Sapphire!!!
Danny Boy and Jimbo go "buck wild" in the club making it rain money and champagne. The brothers even sing underwater in scenes shot in the new Sapphire Pool. Danny Boy and Jimbo know how to have a good time.
Brett Feinstein, manager at Sapphire and Director and Producer of "At The Sapphire!!!", explained how the idea for a song and video came about.
"Back a few years ago, I was out with a group of the girls from Sapphire at a local nightclub. When we were leaving, a group of guys jumped in our party bus with us and we all headed back to Sapphire. Well, to make a long story short, we ended up in the Sapphire Karaoke Room to cut up and sing some karaoke with the girls. Two of the guys from the group we had brought back with us absolutely tore it up on stage. Come to find out it was Danny Boy and Jimbo from HardNox! This past December, Sapphire was going to throw their 10th Anniversary Party. I invited HardNox to host the evening and to make it even more special, the three of us threw around the idea and collaborated on doing a song and video at the club, about the club to perform that evening….the rest is now history," adds Feinstein.
To view the video go to http://www.youtube.com/watch?v=kefHP5yZl7E.
Sapphire, located at 3025 S. Industrial Road in Las Vegas, is the World's Largest Gentlemen's Club with 100,000 square feet of topless entertainment. Open 24/7 to patrons 21 and over, Sapphire serves the finest variety of cocktails, wines, champagne and cigars.
So grab the guys and girls and head to the Sapphire for a time you won't soon forget! Reserve a table today. Call 702.869.0003 or book online at http://www.SapphireLasVegas.com. And for special offers and updates follow Sapphire LV on twitter @sapphirelv.