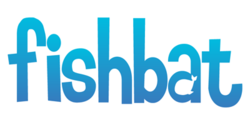 Bohemia, NY (PRWEB) June 21, 2013
On June 21, online marketing company fishbat responds to an article published by the Small Business Administration (SBA) about the 50th anniversary of National Small Business Week and what the future holds for the event.
According to an article published by the SBA, this year marks the 50th anniversary of National Small Business Week in the US. Since 1963, one week out of the year is put aside to celebrate the importance of small businesses while encouraging consumers to shop locally and support these companies.
The week long event has had much success in the past. It has helped small businesses across the country "break into new markets abroad and export their products all over the world." Aside from encouraging consumers to shop at these small businesses, the week is meant to shine light on the benefits of small businesses. Small businesses serve as "our economy's engine and [are] our biggest source of new jobs," according to the article.
While national appreciation of Small Business Week helps companies gain new customers and clients, these small businesses are constantly in need of recognition. Justin Maas, VP of client relations at online marketing company fishbat, says, "Our Company serves many small businesses. We are here to help them increase exposure and thrive. Events like National Small Business Week are great ways for these small companies to gain national recognition. Hopefully it will enlighten other companies on the importance of marketing themselves to the public."
Throughout the week of June 16-22, the SBA will be holding events in Seattle, Dallas, St. Louis, Pittsburgh, and Washington, D.C." the article says. Each city will "offer tips, tools and trainings for small businesses to start, succeed and grow."
Maas says, "I hope that this event highlights just how important marketing is for these small businesses and all the benefits it brings along. Small businesses are the backbone of this country and spreading more awareness about the importance of them is crucial to their success."
fishbat, Inc. is an award-winning, full-service online marketing firm and social media agency. We're branding experts dedicated to making your business a part of conversations that are already happening. Through social media management, search engine optimization (SEO), web design, and cutting-edge public relations strategies, we can raise awareness of your brand, strengthen your corporate image, and place your business in front of your ideal audience.