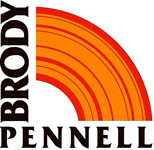 Beverly Hills, CA (PRWEB) June 21, 2013
California summers typically mean higher utility bills for residents. Not only does it cost more to keep homes cool, but home owners are also using more water to keep their yards lush and green. By following a few simple tips and using energy wisely, home owners can save on both bills each month.
Save money on electricity:

Avoid using major appliances during the hottest part of the day or altogether if it can be avoided. This includes washers, dryers, and ovens. Each of those appliances generates heat which makes it even harder for an air conditioning to work efficiently.
Keep blinds or curtains closed during the warmest parts of the day. Most people love natural light, but during the summer, natural light equals more heat. Keeping windows covered when the sun is hitting them can make a big difference in the overall comfort of a room and on the electric bill each month.
Inquire about time-of-use plans or energy audits available from electric companies. For families who aren't home during the day, a time-of-use energy plan can be the most efficient option and it could save families money. Energy audits are a good way to get an idea of any issues that may be contributing to poor efficiency.
Schedule regular maintenance for air conditioning systems. An air conditioning that isn't running properly isn't running efficiently and even small issues can force an AC to work harder. Based on how much California residents use their air conditioning, Beverly Hills families should plan to service their AC systems twice per year.
Save money on water:
Water plants in the early morning to reduce evaporation.
Deep soak plants including grass a few times a week in lieu of watering in smaller amounts more frequently.
Install drip systems or soaker hoses when possible to water garden beds.
Add sprayer nozzles to hoses to help limit water being wasted while transitioning between one area of the yard to the next.
Opt for larger pots or containers for plants, or avoid using potted plants and create garden beds instead. Small containers don't hold water well and may need to be watered daily or even more frequently especially if they are sitting in direct sun light.
For more information on energy efficiency, Beverly Hills residents are encouraged to contact Brody Pennell at http://www.brodypennell.com.