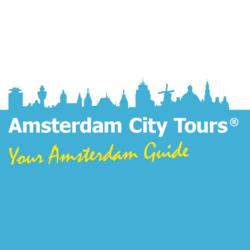 Amsterdam, The Netherlands (PRWEB) February 12, 2013
Amsterdam City Tours is pleased to announce the official launch of its newly revamped website: http://www.amsterdamcitytours.com. The new website offers a more user-friendly experience, as well as a streamlined contemporary look and a highly functional layout. It also introduces a responsive web design featuring media queries CSS which optimizes the website for use on tablets and smartphones.
The website is a strategic resource for a global clientele seeking to purchase tours both in Amsterdam and around the Netherlands from the comfort of their own homes. Tours can be booked online from anywhere in the world through the use of a secure payment system that features all major credit cards as well as PayPal.
An expanded City Guide section also advises visitors to Amsterdam on basic travel information and tips, and a direct link to a callback feature givers clients the opportunity to speak to a customer representative free of charge from anywhere in the world.
The new layout also offers extensive information about the company's event management services, which range from corporate getaways, incentive trips and team building events to themed events, fairs and exhibitions. All can be booked online from the comfort and security of the customer's computer, tablet or smartphone.
To view the new website, please visit http://www.amsterdamcitytours.com
About Amsterdam City Tours
A local family-owned business, Amsterdam City Tours offers the most exciting and affordable tours in Amsterdam as well as around the Netherlands for exclusive purchase online. Our extremely user-friendly website is supplemented by a committed and professional customer service staff. While specializing in guided bus and walking tours, we also have an experienced team providing event management services for corporate events and private tours in Amsterdam and the Netherlands.