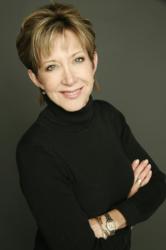 A tour of Etihad Airways World Headquarters revealed a command center that rivals Nasa's Mission Control.

Houston, TX (PRWEB) April 09, 2013
With millions expected to visit the United Arab Emirates this year, YourDailySuccessTip.com creator and frequent UAE traveler Dayna Steele has created a list of simple tips to make the trip both memorable and manageable.
"Start just as you would any journey or business trip and do your research," said author and success speaker Steele. "In this case pay particular attention to the culture, customs and dress, and respect them. Ripped jeans and t-shirts are not acceptable."
It's this same research that led Steele to visit the largest malls and tallest buildings in the world as well as to go camel riding and dune bashing. A tour of Etihad Airways World Headquarters revealed a command center that rivals NASA's Mission Control. However, simple necessities such as street addresses are relatively new in Abu Dhabi. Robert Chel Seaborn, General Manager of Hala Travel Management cautions that patience is required as it would be with any city experiencing these growing pains.
"Every day more corporations and businesses are joining this exciting workforce," says Seaborn. "It can be challenging at times but the opportunities for our clients are endless."
The benefits of this growth, according to Steele, also include the new networking opportunities that are made available by this growing workforce.
"I had the pleasure of touring the recently opened Ritz Carlton Abu Dhabi Grand Canal following an introduction by a mutual friend," said Steele. "The property was stunning and the customer service was unsurpassed. I received an unforgettable experience just by growing my network."
The complete list of tips may be found at http://www.fastcompany.com/3007311/simple-tips-make-most-your-business-trip-emirates.
Dayna Steele is the creator of YourDailySuccessTip.com, a morning motivational email enjoyed by thousands around the world. The daily email and audio clip are free to media for use and duplication. YourDailySuccessTip.com was inspired by the viral success of Dayna's FastCompany blog post, 5 Things To Do Every Day For Success. Follow her on Twitter @daynasteele.