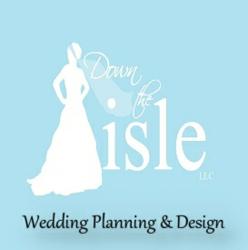 Creating a day that will impact you and your guests' experience with personalization and lasting memories trumps perfection
Litchfield County, CT (PRWEB) April 03, 2013
Down The Aisle LLC, CT wedding planner experts in wedding design and DIY solutions, reveals 5 steps that engaged couples should follow to have an enjoyable and relaxing wedding planning experience.
1 – Acceptance
Even with a large budget to ensure one's day is full of all the details and delights that you wish for, there are still situations that may occur that may not be in the couple's control--unexpected traffic delays, lousy weather or "superstorms". "Sure, a day of wedding coordinator would be able to handle many in-the-moment mishaps, but the sooner you can accept that the best of intentions may not mean 'perfection', the easier it is to be able to relax and thus arrive at the wedding expecting the unexpected," explains Christine Ringuette, owner and lead CT wedding planner of Down The Aisle. "Creating a day that will impact you and your guests' experience with personalization and lasting memories trumps perfection".
2 – Prioritize
Know what areas are the most important: A picturesque venue? Top-notch photography? When planning a wedding, couples should know where their priorities lie so that the wedding budget is well-spent in areas that matter to them as a couple.
3 – Delegate And Ask For Help
Most brides-to-be feel under tremendous pressure to plan the perfect wedding,which means they also assume a great deal of responsibility. Ringuette cites, "delegate tasks to friends or bridesmaids. People love to help those in love!" Learning to accept help from others is not always easy, but involving others—especially those that have a true talent—can really help free-up some time to be able to focus on areas which are truly important. Day Of Coordination can help execute the details that were so carefully planned.
4 – Keep It Out Of The Workplace
It's been said that wedding planning can become a full-time job, but it should not interfere with the job that pays the income. "Your boss or your colleagues will not be pleased if you're surfing the web for inspiration and Pinning during company time. They'll also grow tired of hearing you speak of your upcoming nuptials if you go on-and-on about it 24/7" reminds Ringuette. Keep wedding web-surfing, phone calls, and emails only during the lunch break, and limit the wedding conversation in the workplace. Better yet, couples should consider hiring a wedding planner for some of the research so that work does not become co-mingled with the wedding.
5 – Create A Customized Wedding Website
A wedding website has become a trendy way for newly-engaged couples to announce the engagement, share photos and have guests RSVP.
For more information to execute these above stated steps, visit Down The Aisle's website at http://www.downtheaislect.com.
About Down The Aisle
More Than Just A Luxury…Necessity. Down The Aisle is the premier presentation style for wedding planning and design. Specializing in weddings only, their team professionally plans prestigious wedding experiences for their clients' most romantic day.
###