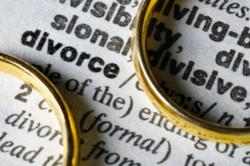 If every asset that a person owns is placed out of that person's name before the marriage, then the future spouse can't touch it. It wouldn't be considered a marital asset, and there is significant case law to support it.
Boston, MA (PRWEB) April 04, 2013
On May 19, 2012, Harold Hamm's second wife filed for divorce with Harold Hamm [Hamm v. Hamm, No. FD-2012-2048 (2012) District Court for Oklahoma County] and this could be America's largest divorce settlement ever due to lack of foresight to implement a well-drafted irrevocable trust according to Estate Street Partners, founders of the irrevocable trust UltraTrust.
Harold Hamm, 67, chief executive and majority shareholder of Continental Resources, one of America's fastest growing oil companies, is worth $11.3 billion, ranking him no. 35 of the wealthiest Americans according to Forbes(1). A more recent filing by Sue Ann Hamm on March 7, 2013, claims she filed for divorce because Harold "was having an affair" which led to her filing for the divorce.
Sue Ann Hamm, 56, was a former executive of Continental and held other primary positions at the company. Her lawyer states she is now no longer working for the company. The couple have been married for around 25 years since April 1998 but, according to the court documents, Harold Hamm states they "actually separated in the fall of 2005 and have lived separate lives ever since."
However, Sue Ann Hamm's lawyers state quite the opposite and state "they still reside together...travel together, attend public functions, raise their children together, file joint taxes together, and work together."
Since the court documents for the divorce case are not disclosed to the public(1), nobody is certain whether any prenuptial agreement was signed or not. According to the Reuters press release1, the legal analysts believe that without a prenuptial agreement or an irrevocable trust, the settlement between Sue Ann Hamm and Harold Hamm will surpass the $1.7B divorce settlement record by Rupert Murdoch, News Corp. founder, and his former wife, Anna.
But a prenuptial agreement may be insufficient to allow Harold Hamm to continue to retain his 68 percent shareholder stake in Continental. According to Reuters(1), the prenuptial agreement could lead to a marital property split leaving Harold Hamm only half of that.
Rocco Beatrice, Managing Partner of Estate Street Partners, begs to differ and strongly believes a prenuptial agreement in Harold's case is inadequate in dealing with saving Harold Hamm's shares in Continental.
"A prenuptial agreement has so many inherent problems that when the divorce happens, the agreement may not be worth the paper it is written on," warns Rocco Beatrice.
"An irrevocable trust is a much better method to ensure the correct distribution of assets at the time of divorce."
Even if Harold and Sue had a prenuptial agreement several situations could nullify that agreement. Generally, as with any contract, at the time of signing there can be no fraud, misrepresentation and/or duress [Rosenberg v. Lipnick, 377 Mass. 666 (1979)].
"Even a tiny shred of evidence may give rise to a lengthy court case and tie up assets for years to come," explains Rocco Beatrice. "Often just the threat of such a long case can tip the scales into a settlement rather than using the prenuptial agreement."
Some courts won't recognize a prenuptial agreement if it isn't "fair and reasonable at the time of entry of divorce" or isn't conscionable at the time of divorce and the court can modify it if it causes one spouse to be a public charge. [Osborne v. Osborne, 384 Mass. 591 (1981)]; [DeMatteo v. DeMatteo, 436 Mass. 18 (2002)].
"All of these issues lead to a lengthy court battle. With a good irrevocable trust, one can turn the tables without having a spouse sign anything," extols Rocco Beatrice.
"If every asset that a person owns is placed out of that person's name before the marriage, then the future spouse can't touch it. It wouldn't be considered a marital asset, and there is significant case law to support it," explains Rocco Beatrice.
An irrevocable trust works well in the protection of assets before marriage and it also has the added benefit of not requiring any action from the future spouse. Because it requires no action from the future spouse, having an irrevocable trust avoids almost all of the pitfalls in prenuptial agreements.
"A man or woman contemplating getting married someday can take this simple step to safeguard their lifetime assets, even before meeting that special person," says Rocco Beatrice. "The lack of having to have that prenuptial conversation certainly keeps the wedding planning go smoothly."
Irrevocable trust documents can state to which beneficiaries the grantor's assets can go to, when the grantor desires them to go, and under what circumstances. The irrevocable trust, like the UltraTrust, can offer complete control to the grantor even after he passes away, unlike with a will.
A business can also grow exponentially inside the irrevocable trust thereby avoiding estate tax and excessive gift tax- if any. So, in Harold Hamm's case, if he had implemented an irrevocable trust, he would show assets that were not in the trust.
As it stands, however, Harold and Sue may end up in court a long time without an irrevocable trust and, in addition, all of the assets of Continental may be tied up. The ownership of the business will be in question and Estate Street Partners will be monitoring this situation with great curiosity for a long time.
###
About Estate Street Partners (UltraTrust.com):
Assets can be protected from frivolous lawsuits while eliminating your estate taxes and probate, and also ensuring superior Medicaid asset protection for both parents and children with their Premium UltraTrust® Irrevocable Trust. Call today at (888) 938-5872 to learn more.
Sources
1 - reuters.com/article/2013/03/21/us-hamm-billionaire-divorce-idUSBRE92K10E20130321
forbes.com/profile/harold-hamm/
oscn.net/applications/oscn/GetCaseInformation.asp?submitted=true&viewtype=caseGeneral&casemasterID=2868292&db=Oklahoma