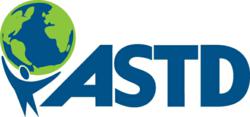 ASTD 2013 is designed to focus attention on training and development of the workforce as a key driver for performance in organizations of every size and in every industry.
Alexandria, VA (PRWEB) April 04, 2013
The American Society for Training & Development announces its International Conference & Exposition will be held May 19-22 at the Dallas Convention Center in Dallas, Texas. This is the premier gathering of training and development professionals and regularly attracts more than 9,000 attendees from more than 70 countries.
Content, Community, and Global Perspectives are the themes that anchor ASTD 2013. The conference is designed to focus attention on training and development of the workforce as a key driver for performance in organizations of every size and in every industry. Attendees will hear from thought leaders and gain insights that will help them create cultures that develop talent, spark innovation, and contribute to growth in their own organizations.
Keynote speakers for the conference include
Sir Ken Robinson, PhD, is an internationally recognized leader in the development of education, creativity, and innovation. He is also one of the world's leading speakers: the videos of his famous 2006 and 2010 talks at the prestigious TED Conference have been seen by an estimated 200 million people in more than 150 countries. He speaks to audiences throughout the world on the creative challenges facing business and education in the new global economies. In 1998, he led a national commission on creativity, education, and the economy for the United Kingdom government. "All Our Futures: Creativity, Culture, and Education" (The Robinson Report) was published to wide acclaim in 1999. In 2003, he received a knighthood from Queen Elizabeth II for his services to the arts, and in 2005 he was named as one of TIME/FORTUNE/CNN's "Principal Voices." His book "The Element: How Finding Your Passion Changes Everything" (Penguin/Viking 2009) is a New York Times best seller and has been translated into 21 languages. His latest book is a 10th anniversary edition of his classic work on creativity and innovation, "Out of Our Minds: Learning to Be Creative."
John Seely Brown is a visiting scholar and advisor to the provost at the University of Southern California (USC) and to the independent co-chairman of the Deloitte Center for the Edge. Prior to that he was the chief scientist of Xerox Corporation and the director of its Palo Alto Research Center (PARC)—a position he held for nearly two decades. While head of PARC, Brown expanded the role of corporate research to include such topics as organizational learning and knowledge management. He is a co-founder of the Institute for Research on Learning (IRL), a fellow of the American Association for Artificial Intelligence, and a trustee of the MacArthur Foundation. He has published more than 100 papers in scientific journals. In 2004 he was inducted into the IT Industry Hall of Fame. His current book, "The New Culture of Learning," co-authored with professor Doug Thomas at USC, was released January 2011. He has also co-authored the acclaimed book "The Social Life of Information" (HBS Press, 2000), "The Only Sustainable Edge" (2002) which is about new forms of collaborative innovation, and "The Power of Pull," (2010).
Liz Wiseman teaches leadership to executives around the world, and is the president of the Wiseman Group, a leadership research and development firm headquartered in Silicon Valley, California. She is the author of "Multipliers: How the Best Leaders Make Everyone Smarter," a Wall Street Journal best seller. She has conducted significant research in the field of leadership and collective intelligence and writes for Harvard Business Review and other business and leadership journals. A former executive at Oracle Corporation, she served as the Vice President of Oracle University and as the global leader for Human Resource Development. She is a frequent guest lecturer and has taught at Stanford, Yale, BYU, and the Naval Academy.
ASTD 2013 will also feature more than 270 educational and networking sessions and a world-class EXPO with the latest products and services from more than 375 top suppliers.
For more information visit the conference site at http://www.astdconference.org.
The conference hashtag is #astd2013.
About ASTD
ASTD (American Society for Training & Development) is the world's largest professional association dedicated to the training and development field. In more than 100 countries, ASTD's members work in organizations of all sizes, in the private and public sectors, as independent consultants, and as suppliers. Members connect locally in more than 120 U.S. chapters and with 15 international partners. ASTD started in 1943 and in recent years has widened the profession's focus to align learning and performance to organizational results, and is a sought-after voice on critical public policy issues. For more information, visit http://www.astd.org.
###