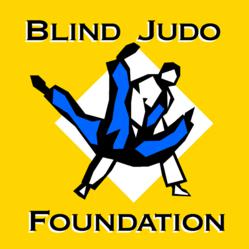 Redmond, WA (PRWEB) April 30, 2013
By donating an unwanted vehicle to the Blind Judo Foundation, the donation will help support and eliminate potential costs for blind and visually impaired individuals to learn and train in the principles of Judo along with its positive and motivating affect throughout one's life.
Judo is one of the few sports suited for those that are blind. As any blind Judo player (Judoka) will tell explain, it's a tactile sport. Vehicle donations will receive the auction sales price as an IRS tax deduction, or $500 whichever is the greater amount.
The funds from these sales are the lifeblood of the Foundations charity work. "Your vehicle donation can avoid the possibility of receiving a low trade-in value from a dealer" according to Ron Peck, CFO & Co-Founder or the anxiety of selling to a private party, as this program allows one a way to provide needed funds to the Blind Judo Foundation even if the vehicle has mechanical problems.
Donated vehicles will be picked up free of charge in all 50 States without even being present. Many of the auction yards have bidders competing from all over the world so the highest wholesale prices for even non running cars will be received by the donor.
This program is one of the most generous to the donor and the charity like the Blind Judo Foundation. The donation form is simple with follow up within a day recognizing the donors generosity.
The Blind Judo Foundation is a nonprofit 501(c)(3) organization with a voluntary Board of Directors dedicated to empowering the blind and visually impaired through the sport of Judo. More about the mission and work of the Foundation can be seen at http://www.blindjudofoundation.org or contact Ron Peck directly at 425-444-8256 or roncpeck(at)blindjudofoundation(dot)org.