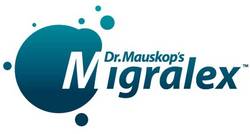 New York, NY (Vocus) April 15, 2010
Spring is in full bloom and many Americans are beginning to experience the discomfort and health problems triggered by allergies. According to the Allergy and Asthma Foundation of America, an estimated 50 million Americans have allergies, so for many the arrival of spring is not signified by warmer temperatures and blossoming flowers, but by sniffling, sneezing, wheezing, itchy, watery eyes and especially headaches.
An allergy is a response of the body to a substance, which is not always harmful to the body, but which triggers an immune reaction which can cause many different symptoms and diseases in a predisposed person. This reaction can affect any part of the body, causing various symptoms, including allergy headaches. However, there are a lot people suffering from this type of headache, but don't know the real cause for it. What can one do about these seasonal allergy headaches?
Alexander Mauskop, MD, founder of the New York Headache Center and creator of Dr. Mauskop's Migralex™, the strongest combination medication for headaches available without a prescription, has great advice for those at risk for allergy headaches. His suggestions include:

Identify if your headache is due to allergies: If your headache occurs at specific times or places, accompanied by a stuffy nose, clear discharge or itchy eyes, this is a major warning that you are experiencing an allergy headache. If you think you have a sinus headache, in fact you might be wrong.
Determine what is causing your allergy: Undergo diagnostic tests or medical examination to uncover what type of allergy you have. This will help to find an effective allergy treatment, which in turn will alleviate headache pain.
Keep an allergy medication on hand: If your headache is triggered by seasonal or respiratory allergies, consider taking an over-the-counter allergy medication, such as antihistamines (Allegra, Benadryl, Claritin), decongestants (Afrin, Sudafed) or nasal irrigation (Neti pot, SaltAir). By taking allergy medication to ease symptoms, you can potentially avoid a headache all together. If you do get a headache, take Dr. Mauskop's Migralex for relief.
For more information, listen now to a recording created from a recent webinar about Spring Allergies, Asthma and Headaches, sponsored by Dr. Mauskop's Migralex™, featuring presenter Alexander Mauskop, MD. In this webinar, Dr. Mauskop covers allergy headaches, misconceptions about sinus headaches, how headaches are related to allergies and asthma, types of headaches connected to allergies, triggers of allergy headaches, treatment for allergy headaches and more, followed by questions from the live webinar audience. Listen here.
About Alexander Mauskop, MD:
Alexander Mauskop, MD, known as "America's Headache Doctor," is a world-renowned neurologist, headache expert, author, and founder and director of the New York Headache Center. He is also creator of Dr. Mauskop's Migralex™, the strongest combination medication for headaches available without a prescription, which is widely available online at http://www.Migralex.com, Amazon.com and at select pharmacies. He is board-certified in Neurology and Headache Medicine and is an Associate Professor of Clinical Neurology at the State University of New York, Downstate Medical Center.
###