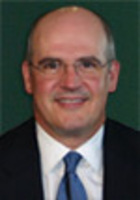 TIVA is a safer, superior method of anesthesia for elective, out-patient plastic surgery
Pearland, TX (Vocus) July 10, 2010
Most plastic surgery patients are familiar with general anesthesia, and most plastic surgeons will recommend general anesthesia for a variety of procedures. The summertime is a busy month for plastic surgeons as they get their beach bodies ready for swimsuit season. However, Dr. Leo Lapuerta of the Plastic Surgery Institute of Southeast Texas says there is a better option for many common procedures. This alternative is known as TIVA (Total IntraVenous Anesthesia), but few practices in the Houston area offer it.
In general anesthesia, patients are given a gas that keeps them asleep throughout the procedure. The patient is also placed on a ventilator to help with breathing during surgery. Several vital signs (including blood pressure, oxygen saturation, and CO2 levels) are monitored to ensure patient safety during general anesthesia. However, general anesthesia may be associated with:

Sore throat
Grogginess and disorientation for several hours after surgery
Nausea and vomiting
Inadequate pain control
Risk of rare, but life-threatening complications
According to Dr. Lapuerta, these characteristics may make general anesthesia a less-than-optimal solution for elective, out-patient plastic surgery procedures. "TIVA is a safer, superior method of anesthesia for elective, out-patient plastic surgery," says Dr. Lapuerta.
According to Dr. Lapuerta, TIVA offers the following benefits:
No sore throat
Quicker recovery to clear mental function and motor coordination
Reduces likelihood of nausea and vomiting
Better pain control
Eliminates or reduces serious risks associated with general anesthesia
All of which make it better for elective, outpatient plastic surgery.
"Patients are often not given enough choice about this important part of surgery," Dr. Lapuerta adds. "They need to understand there are more options." He notes that patients should talk to surgeons about anesthesia risks and benefits during their pre-surgical consultation in order to make an informed decision about the procedure they will be undergoing.
About Plastic Surgery Institute of Southeast Texas
The Plastic Surgery Institute of Southeast Texas is the private practice of triple-board-certified plastic surgeon Dr. Leo Lapuerta. It offers a wide variety of plastic surgery procedures such as breast enhancement, body contouring, and facial plastic surgery. Dr. Lapuerta serves patients in the Houston area at three locations: 1919 LaBranch, 11800 Astoria Boulevard, and 2360 County Road 94 in Pearland. Dr. Lapuerta is board certified in general surgery, plastic surgery, and surgery of the hand. He has hospital privileges at several area hospitals. Dr. Lapuerta is also the director of the Clinical Skin Care Center.
###