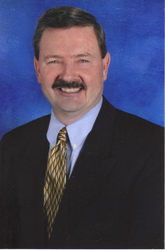 These are difficult times for many Americans
Charlotte, NC (Vocus) August 5, 2010
Local Charlotte, NC organizations, are taking action on a plan they say will help area families through these tough times. Leading the effort in a city-wide billboard campaign is the organization, Matthew 5:14. The organizers for the project announced today that they have placed 30 billboards in and around the greater Charlotte area. Each billboard features a simple one-word question which is answered by a scripture verse. These billboards are slated to stay up for one year and will be easily identified by their black backgrounds with white and yellow lettering.
"These are difficult times for many Americans," says Scott Saunders, founder of the Matthew 5:14 Organization. "Many families are having financial challenges, health problems, [even] relationship struggles. In today's uncertain times, Americans desperately need something they can trust and have faith in. God's word has been the source of hope, comfort, inspiration, and strength for hundreds of millions of Americans since the establishment of our country. "
The seeds of the Matthew 5:14 billboard project were initially planted ten years ago and have remained unchanging. However, only in the last two years did the project become a reality. The organization is named for the scripture verse Matthew 5:14 which states,
"You are the light of the world. A city on a hill cannot be hidden."
Several local businesses have teamed up through Matthew 5:14. Two private donors, who wish to remain anonymous, stepped forward to fund the initial thirty billboards. The organization says it plans to continue inviting more businesses, churches and individuals to be a part of the project both locally and in other cities if others would like to replicate their efforts. In this way, more people can be encouraged and more communities can be positively impacted.
A quote from The Leadership Secrets of Billy Graham, summarizes our mission added Saunders: "It is not man's clever preaching that changes lives, it is God's word and the Holy Spirit."
Saunders continued, "The goal is to reawaken families to the relevance of God's word in our everyday lives".
There are two churches in the Charlotte area supporting Matthew 5:14 and these churches can be found at http://www.matthew514.org. Matthew 5:14 wants to encourage churches and communities to really unify and come together as a whole to support the efforts. As a solid group, God's word in Charlotte and around the country would be extremely powerful. Visitors to the site have the option to request more information on a participating church or help out with Matthew 5:14's billboard project. There are several ways to participate: Donation, Sponsorship, or through your local Church, even launching a billboard in your community is possible with the help of Matthew 5:14.
For more information on Matthew 5:14 and their billboard project or to launch one in your community, visit their website at:
http://www.matthew514.org
About the Sponsors:
Praygrounds: Praygrounds is the Primary Sponsor for Matthews 5:14 and a leader in developing faith-based playground equipment, sports equipment, site amenities and other tools to churches, schools, individuals, and other organizations. For more information on Praygrounds, visit their website at: http://www.praygrounds.com.
Other sponsors include: Webwright Carolina, Red Moon Marketing, and aro marketing.
Media Contact:
Chuck Robbins
704.839.3520
Or email crobbins(at)consultaro(dot)com
###