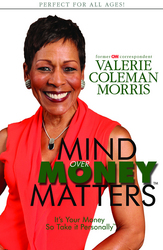 conveys a life changing concept that brings divine reversal in the lives of a people hungry for God and ready for change
Orlando, FL (Vocus) November 30, 2010
Don't make and break New Year's resolutions in 2011. The 'Design Your Destiny' Personal Empowerment Conference is the opportunity to get the New Year off to the right start with meaningful resolutions and get inspiration from several of the world's top motivational speakers at this compelling event, including CNN's Valerie Coleman Morris, best-selling authors Allison Maslan, Rich German and Tim Levy, Lucille O'Neal, Delores Pressley, and Nicole Lovett.
'Design Your Destiny,' produced by Island Free Event & Travel Boutique, is launching its first Personal Empowerment Conference January 7-8, 2011. Design Your Destiny's keynote speakers will provide resources to renew, uplift and empower you spiritually, financially, physically, emotionally. The focus is not only on your business acumen but also your overall physical well being.
Destiny has a special meaning for Dr. Zachery Tims.
"The message of "new destiny" conveys a life changing concept that brings divine reversal in the lives of a people hungry for God and ready for change," said Tims. "It speaks to the heart of man, with a balance of practical principles for living a successful and purpose driven life free of sin, sickness, worry, and debt. Vision is a mental picture of your destiny and vision is the key to your future."
In his book "Free to Be Me," Tims describes how the wrong labels of society can affect one's identity and destiny. God had a greater plan for Zachery Tims' destiny that led him towards a vision to build a 34,000 sq. ft., 3-story Youth Center that offers programs of Recreation, Inspiration and Education to thousands of youth in the community. See streaming video of Dr. Zachery Tims: http://ndcc.rbm.tv/
"Our guests will leave this conference feeling a sense of renewal and empowerment." says Island Free Travel's owner Kim Creque-Jenkins. "It will be the gift that keeps giving, as we will provide our guests with tools for personal growth which in turn they will be able to take back and share with their businesses and communities.
Business anchor for CNN, Valerie Coleman Morris (http://www.ValerieColemanMorris.com) talked about money every day to 290 million households, businesses and airport networks. She is also a keynote speaker at the 'Design Your Destiny' event.
"Money talks. These days everyone's listening," explained Morris. "I talk about personal finance with people at all levels of financial accomplishment or financial disarray. I'm especially concerned about and committed to people (of all ages) who haven't been schooled in the basics of how money works."
Barbara Walters interviewed Morris on The View (http://theview.abc.go.com) and you can watch that interesting video by clicking on this link: http://www.valeriecolemanmorris.com/vid_3.html
The list of speakers ranks among the top motivational and informational speakers in the world. Each of these experts has been tremendously successful in their own right and will provide interactive group, as well as, individual focus sessions throughout the conference.
A star studded musical gala closes Design Your Destiny. This phenomenal event will include performances by Cleveland Jazz Group Forecast, and national recording artists Conya Doss (http://conyadoss.com) & Dwele. The after party, for those attendees who want some R&R after the conference, is a seven (7) day cruise to Honduras, Belize, Cozumel and the Cayman Islands aboard the luxurious Carnival cruise ship 'Glory.'
About Dr. Zachery Tims
After Dr. Tims was miraculously saved, instantly delivered from drug addiction, and called into ministry, he determined to make his young life count by simultaneously earning two Bachelor's degrees, in Accounting from Towson State University, and another in Theology from Maranatha Bible College, in Baltimore, Maryland. He now holds two honorary Doctoral degrees from Vision International University and St. Thomas Christian College for the tremendous work he has accomplished in ministry.
Dr. Tims has written his story, in a new book release, "It's Never Too Late," through Charisma House Publications. The Sunday Worship Services and messages are seen worldwide in over 100 million homes daily through radio and television broadcast. Dr. Tims is a well sought after guest speaker and often a special guest or host on TBN's "Praise the Lord" on the Trinity Broadcasting Network.
Dr. Zachery Tims is a driven man of God. He is a leader of leaders, an avid reality preacher and teacher who has become a trailblazer to many other young preachers and Pastors. He balances his ministry life as the dedicated and proud father of four beautiful children, Zoelle, Zachery III, Zahria and Zion.
About Design Your Destiny: A Personal Empowerment Conference
Three (3) packages are available for purchase: Conference Package, VIP Package & VIP Cruise Package. Each package will allow our guests access to all of the empowerment sessions, the Design Your Destiny musical gala and hotel accommodations for two (2) nights at the Doubletree Resort. Conference packages range start at only $350 per person with an additional $100 discount to each conference package purchased before 11/20/2010. VIP guests will receive a variety of perks which include an invitation to our Meet & Greet Cocktail Social, massage & autographed books from our keynote speakers.
About Island Free Travel
Island Free Event & Travel Boutique (IFETB) is a company which specializes in facilitating affordable luxury event & travel experiences. The company operates from two base locations: Houston, Texas and Cleveland, Ohio. Island Free's founder (Kim Creque-Jenkins) bases her expertise from more than a decade of experience in the industry, a keen business acumen, and a strong desire to provide services of this nature to her clientele.
For complete information please visit our website at http://www.DesignYourDestiny2011.com
# # #