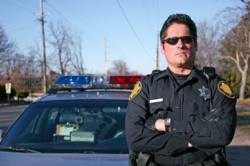 If a potential job candidate has a DUI arrest in their past, it's likely that this reckless behavior is a sign of other personal problems," Kellner says
Cartersville, Ga (PRWEB) May 07, 2013
Massachusetts may be recovering from the after-effects of the Great Recession, but employers are still looking for ways to save money on expensive background checks. However, employers who think that they can save money by skipping driving records might be putting their business in danger, according to 4SafeDrivers.com.
4SafeDrivers.com is launching a new online service in Massachusetts that makes it possible for individuals to quickly submit driving record requests. This new and intuitive service offers a user-friendly and quick experience, which is often different from that experienced at the Massachusetts Department of Motor Vehicles.
"While employers may think they're saving money by forgoing driving record searches, the truth is that many reckless and even dangerous driving habits transfer to the workplace," says Jeffery Kellner, CEO of 4SafeDrivers.com. "That's why it's so important for employers to integrate driving record searches as part of a comprehensive background check."
Driving records contain an abundance of information regarding a job candidate's history on the road, including DUI arrests, speeding offenses, and traffic violations. These offenses can provide keen insight into a prospective candidate's ability to handle responsibility, workplace rules, and even relationships amongst team members.
"Think about it: if a person has a history of multiple traffic offenses, this likely means that he or she is unable or unwilling to follow orders," Kellner explains. "This is the type of person who might not use corporate cards correctly or turn in projects by their deadlines."
Candidates with a history of DUI arrests might even display reckless behaviors that could land them on the wrong side of the law.
"If a potential job candidate has a DUI arrest in their past, it's likely that this reckless behavior is a sign of other personal problems," Kellner says. "Massachusetts employers want to find a job candidate who is reliable and dependable, not someone who is a DUI away from spending a few years in jail."
That's why 4SafeDrivers.com offers employers a fast and affordable solution to requesting driving records. Employers can order a single driving record or request up to thirty driving records at a time to receive bulk pricing. Thanks to its intuitive user-interface and affordable pricing, it's no wonder more Massachusetts employers are choosing to work with 4SafeDrivers.com.
About 4SafeDrivers.com
4SafeDrivers.com is not just another resource for purchasing DMV records online. We enable you to order you a driving record, look up additional premium resources on our site, and obtain employee screening and drug screening solutions at a reasonable rate. 4SafeDrivers.com wants to help you with any resources you may need – contact us if you need more information about our convenient products or services.