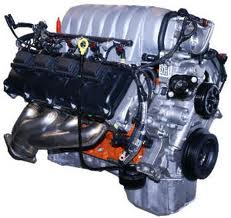 The new SRT-8 builds that are supplied are in addition to Chrysler inventory currently in stock.
Detroit, Michigan (PRWEB) February 25, 2013
Chrysler is known for owning the Jeep and Dodge brands as well as its engine development program. Locating a replacement motor for these vehicles can be problematic for a buyer without a Chrysler resource. The UsedEngines.co company is now discounting its 6.1 Hemi engine for sale online. This motor is sold for the new low price and is shipped the same day orders are processed. More information can be located online at http://usedengines.co.
The pickup truck and SUV brands that are created by Chrysler typically rely on V8 motors to provide the maximum power for a variety of use. The PowerTech and Magnum series motors helped Chrysler to expand its Hemi technology that was used in 2003 for the Ram truck series.
The 6.1 V8 is a newer design that provides close to 500 hp at maximum performance. The refurbished motors in this series that are now sold online are expected to help dealerships and mechanics find an affordable engine replacement.
Engine reconditioning is typically performed on motors of all sizes. These efforts are completed by trained individuals that know and understand specific technologies. The removal of old and worn out parts represents a portion of the remanufacturing procedures.
Engine testing is one way now used by the UsedEngines.co company to locate signs of wear and tear or other issues that could affect a rebuild. These tests are designed to provide a higher quality build for installation purposes. The new SRT-8 builds that are supplied are in addition to Chrysler inventory currently in stock.
The Hemi 5.7 series represents the standard edition V8 that is used in current Dodge and Jeep vehicles. This motor has received an equal discount in price to provide buying options for vehicle owners and businesses that depend on reconditioned engines. The new quotation system offered on the company website is helping to deliver more accurate pricing before purchases are made.
About Used Engines Co.
The Used Engines Co. supplies discounted motors in refurbished condition to the public and to B2B clients. By upgrading its equipment and warehouse storage space, this company is now able to produce quality builds that conform to OEM specs. The larger than average inventory carried by this company provides the resources that engine buyers request. The Used Engines Co. frequently initiates price reduction programs to make it easy for buyers to lower replacement costs for modern and classic motors. The three-year warranties provided by this company are in addition to the incentives currently in place that are appreciated by customers.