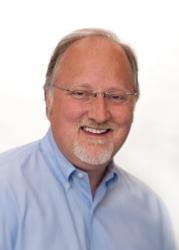 These kinds of savings won't happen overnight, but the state needs to take steps to encourage districts to be more efficient and help them become more efficient.
Cincinnati, OH (Vocus/PRWEB) March 16, 2011
While Governor John Kasich's budget proposal for FY 12-13 calls for a 16.4 percent cut in support for Ohio school districts over the next two years, the budget plan offers some opportunity and direction for school districts to do more with less in providing education going forward, according to a statement from Ohio Education Matters released today.
"These proposed cuts would be difficult for schools and districts to handle in the short-term, especially next school year," said Andrew Benson, Executive Director of Ohio Education Matters. "But the budget plan offers tools that can result in savings for school districts without hurting student achievement if they are willing to make changes in how they deliver educational services."
The Kasich budget proposal contains elements of proposals offered by Ohio Education Matters this year as ways for the state to help local schools and districts to save money. Those include creating better regional support to help districts save money, creating regional purchasing pools for school employee health insurance, and expanding opportunities for the use of digital education.
Kasich's education adviser, Robert Sommers, presented them Tuesday night at the governor's Town Hall meeting in Columbus and referenced research from Ohio Education Matters to indicate that he thought an opportunity existed for additional savings on the local level.
'Ohio's educational system can do better'
"We are 47th in terms of spending in the classroom, and we are 9th in spending on administration," Sommers told the town hall audience at the Riffe Center in Columbus. "A recent report by KnowledgeWorks indicates that we could save $1.4 billion annually in non-instructional costs if schools merely followed the practices of our best schools that have already implemented these things. Ohio's educational system can do better."
Sommers referred to the report by Ohio Education Matters, a subsidiary of KnowledgeWorks, which showed Ohio school districts could save nearly $1.4 billion just in non-instructional spending if school districts met the efficiency levels of their best-in-class peers.
Ohio Education Matters released the benchmarking report earlier in March as the third in its Ohio Smart Schools initiative, which was undertaken last year at the request of the State of Ohio as a way to find efficiencies in K-12 education spending. That report, Benchmarking Ohio's School Districts: Identifying districts that get more for their money in non-instructional spending, examined district-level spending in central-office administration, school-building level administration, student transportation, food service, and building maintenance and operations for all Ohio school districts.
The benchmarking study grouped Ohio school districts with similar districts and identified those that were spending less but also meeting minimal quality indicators in each service area. The 5 percent lowest-spending districts in each category meeting quality levels were designated the best-in-class, and there were 135 of them across the state. A comparison was then made to those districts in each group that spent more than the best-in-class, and the study found that Ohio school districts could potentially save the following:

$125.6 million in student transportation
$138 million in food service
$240 million school-building level administration
$248 million in central-office administration
$617.9 million in building maintenance and operations
Across those non-instructional spending areas, school districts could save $1.37 billion, which is a savings of 20 percent across all non-instructional spending in Ohio school districts.
"These kinds of savings won't happen overnight, but the state needs to take steps to encourage districts to be more efficient and help them become more efficient," Benson said.
A call for more efficiency
The Kasich budget provides 11.5 percent less in support for K-12 education in FY 12 and another 4.9 percent less in FY13 to help the state close an $8 billion budget shortfall for the two years. But the governor said he felt that schools and districts could handle the smaller amount of support by being more efficient. "They need to become much more efficient," Kasich said of all local governments Tuesday.
In education, his budget plan offered three reform plans that advanced research proposals made by Ohio Education Matters and KnowledgeWorks as part of the Ohio Smart Schools initiative.
The first Kasich administration proposal is to create regional service centers that would facilitate the sharing of services across school districts and other governmental entities. While details of the governor's proposal have yet to be released, the proposal appears to be in line with the Ohio Smart Schools report, Towards a New Model of Educational Governance for Ohio: Regional Cooperation to Align Education Services. That report said the state should provide more regional support to schools and districts through comprehensive Regional Service Agencies that would provide economies of scale and opportunities to share services at lower costs. The report also called for the state to expand the existing network of P-16 councils statewide to help communities organize their resources around effective strategies to support children. The report found, for instance, that just through regional coordination of transporting charter and private school students, school districts in Ohio's eight metropolitan areas could save as much as $238 million.
The second proposal from the Kasich administration was to create regional purchasing pools so that school districts and other local governments could buy health insurance at a lower cost. The School Employee Health Care Board last month updated its estimates of potential savings following an Ohio Smart Schools report that called for the state to provide this additional support for schools and districts. That report, titled A Check-up on School Employee Health Care: A Proposal to Reduce Costs Without Reducing Quality, said the state should create a statewide or regional purchasing pools so that schools and districts can buy their health insurance together and get a lower cost, which would save up to $138 million. The report also called on districts to encourage employees to enroll in lower-cost health plans, which could provide additional savings of up to 37 percent over most existing health insurance plans.
The School Employee Health Care Board now estimates that if school districts and state universities were to participate in even larger health care insurance purchasing pools, the savings could be as much as $318 million.
Expanding digital learning
The third proposal from the Kasich administration called for expanding digital innovations by making it a student's right to take on-line courses for credit. Sommers said he wanted to streamline state oversight over this area in order to expand on-line opportunities.
In January, KnowledgeWorks and Ohio Education Matters brought national leaders on digital education to Ohio for a day-long summit, titled Learning Unbound, to examine best practices nationally and what Ohio needs to do to move ahead on the issue. The summit, held in Columbus, included former Governor Bob Wise and Deirdre Finn, the head of the Foundation for Excellence in Education, a foundation created by former Florida Governor Jeb Bush. Both Wise and Bush lead Digital Learning Now! – a national digital learning advocacy group composed of more than 50 leaders from education, government, philanthropy, business, technology and think tanks.
An Ohio Smart Schools report on digital learning is forthcoming.
The reports and more information are available at http://www.ohioeducationmatters.org and http://www.ohiosmartschools.org.
Ohio Education Matters, a subsidiary of KnowledgeWorks Foundation, is a statewide, public policy research organization that focuses on connecting the dots between great innovations and those in the community who can make change. As a non-partisan entity, Ohio Education Matters acts as a catalyst of education transformation by conducting research, advocacy, engagement and policy development that inspires others to make the system changes needed today to prepare Ohio's children for the future.
KnowledgeWorks is bringing the future of learning to America's high schools and creating widespread, lasting change in the communities and states we serve. Our portfolio of high school approaches includes New Tech Network high schools, EdWorks high school redesign, Science, Technology, Engineering and Math (STEM) and Early College High Schools.
###