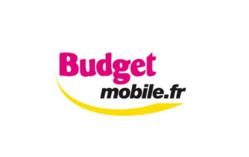 Paris (PRWEB) septembre 21, 2011
Toujours moins cher, toujours plus flexible et toujours plus proche du consommateur, Budget Mobile dévoile ses forfaits bloqués. Fini les factures exorbitantes à la fin du mois, avec Budget mobile. A partir de 9,99€/mois, Budget Mobile permet aux enfants et ados d'accéder à une offre parfaitement adaptée à leurs besoins et surtout aux budgets des parents.
Les forfaits bloqués : fini le hors forfait et les sommes astronomiques. Avec les forfaits bloqués de Budget Mobile, il n'y a plus aucun risque de dépassement.
A propos de Budget Mobile
Budget Mobile, anciennement Talktel Mobile est une marque de la société Budget Telecom. Cette offre "low cost" compte près de 20 000 clients. Depuis 11 ans, Budget Telecom a pour vocation de réduire les factures téléphoniques des consommateurs et rendre le monde des télécoms plus simple et accessible à tous.
Contact média
Emmanuelle Renauld
01 56 56 64 57
erenauld(arobase)pressetech(point)fr
Emmanuel Corriette
01 56 56 64 67
ecorriette(arobase)pressetech(point)fr
This is a test release that we have published for product development to test PRWeb France. The content was added from the Datapresse network.
###